Black Magnetic sticker / rectangle

for chalk markers
This magnetic wall sticker is writable with chalk markers. Apply against any wall or door vertically or horizontally and pimp with a wall planter or magnetic shelf!
Product information
Size: 60x90 cm
Colour: black
Thickness: 0,5 mm
One of the included disc magnets can hold up to 6 paper A4 sheets (80gr)
Instructions
Clean by using a damp cloth.
*For writing, we recommend chalk markers from Legameister.
The sticker can be applied to all even and smooth surfaces. Make sure that the underground is clean and degreased.
To remove the sticker, slightly heat up with a hair dryer.
Have a look at the manual.
---
15
€ 20,00
€ 39,95
60x90 cm
---
To combine with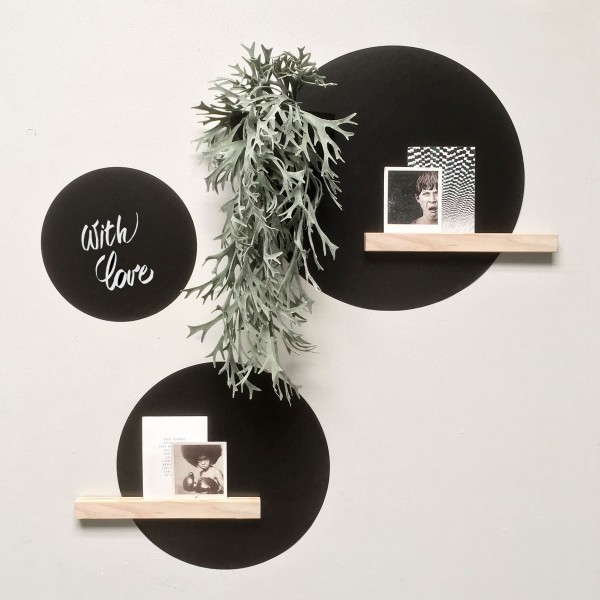 black Magnetic sticker / 3x circles - for chalk markers
€ 49,95
New