Magnets
>
Wobbly eyes
>
Wobbly eyes magnets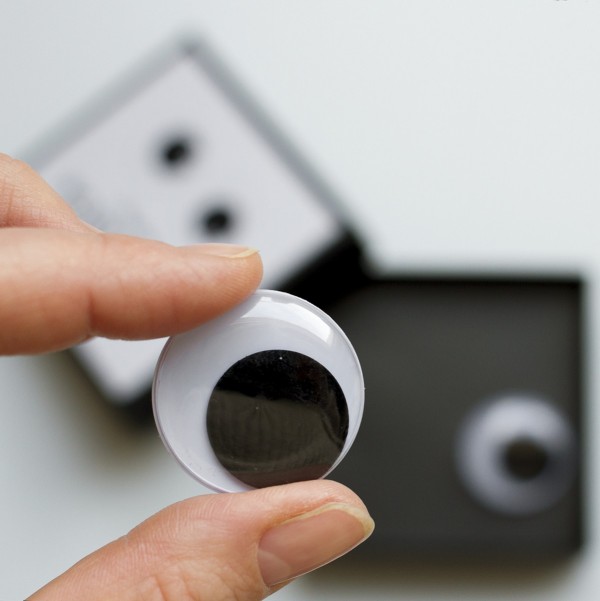 Wobbly eyes magnets
These magnets are perfect to hang drawings and messages on your fridge or on our magnetic wallpaper or magnetic stickers.
€ 9,95
Product information
This magnet set consists of 2 magnetic wobbly eyes.
Dimension: 3cm
Thickness magnetic sheet 0,75mm
Shipping
We ship worldwide.
The actual shipping costs are indicated in the basket before placing your order.
Free shipping on orders to the UK above € 150
Follow your parcel via your tracking code.
Payment
All payments are made via our secure payment provider.
We accept online card payment with:
Visa, Mastercard, PayPal and Ideal
---
To combine with
Chalkboard magnetic sticker - giraffe
€ 38,47
Chalkboard magnetic sticker rectangle
From€ 24,95
Chalkboard magnetic wall sticker bear
€ 38,47