White magnetic wallpaper / jungle print black / premium

for colour wax
It's no wonder that your eyes were immediately drawn to this wildlife scene.. this jungle is magnetic! Leave a note in the bushes with magnets or plant some real life flowers in a magnetic 'wall planter'. Colour the leaves and animals with the soft tones of colour wax to add some extra character to your wild wall, wipe all off and start over again!
Combined, the 3 different designs together form a large jungle scene of 3x2,65m (giraffe + raccoon + monkey).
Writable and erasable with special colour wax
White with black print, suitable for magnets
Inclusive: set of magnets
Available in 3 designs: giraffe, raccoon, monkey
Premium quality
Product information
This wallpaper is comprised of iron particles on a vinyl basis. The iron particles make it magnet-receptive: ideal to put up pictures and notes with magnets.
Finish: white with black print.
Thickness: 0,5mm.
One of the included disc magnets can hold up 6x an A4-sheet (80gr).
MANUAL
Only use colour wax, wipe away with a damp cloth. Included: small bottle 'Stain Devils – Pen and Ink' (Dr. Beckman) for potential stubborn stains.
Apply wallpaper with ready mixed vinyl wallpaper glue.
Have a look at our manual for the installation of magnetic wallpaper and have a look at our useful tips and tricks.
---
€ 134,95 Premium 102x265cm - Giraffe (B)
€ 134,95 Premium 102x265cm - Raccoon (C)
€ 134,95 Premium 102x265cm - Monkey (A)
---
To combine with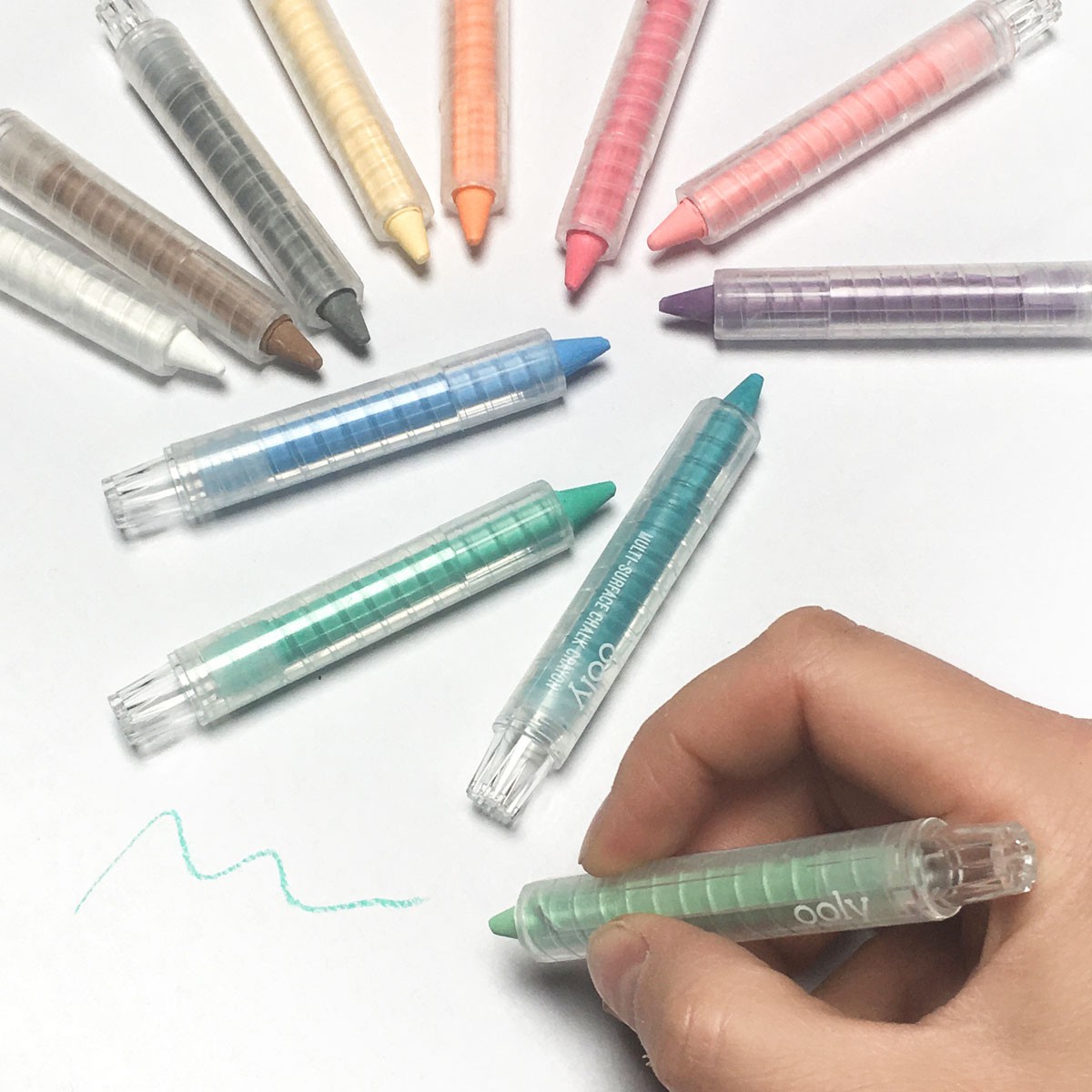 Colour wax - 12 pieces
€ 16,95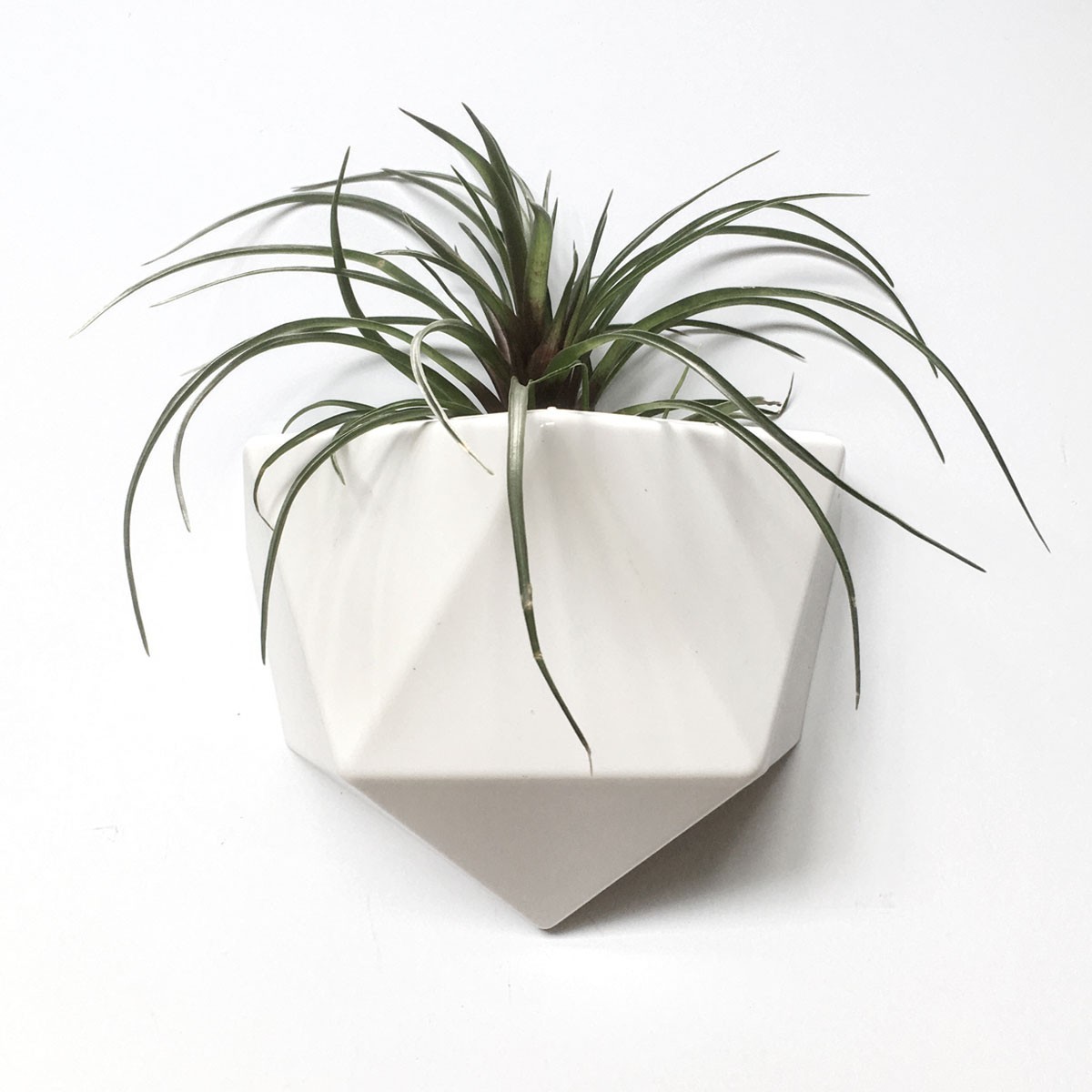 magnetic wallplanter ICO / white - for plants, stationery,..
€ 34,95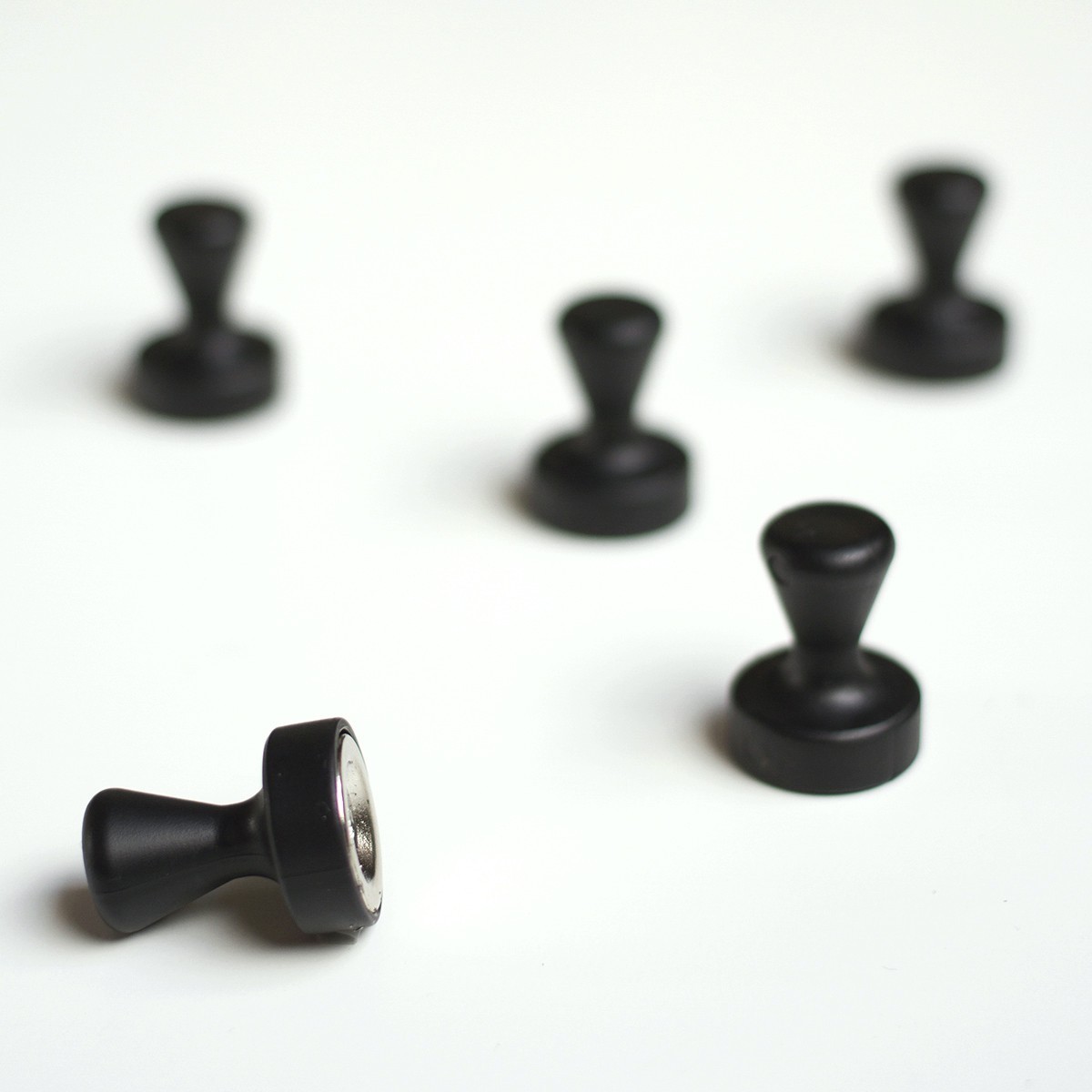 Pawn magnets / black - 5 magnets
€ 19,95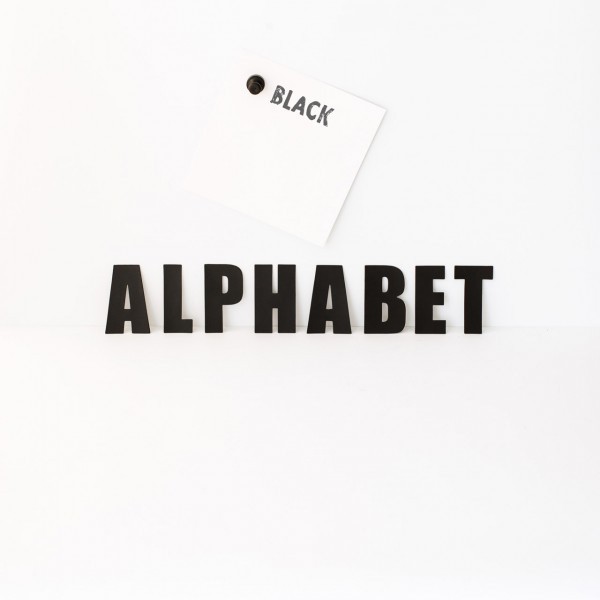 Alphabet Magnet set / Black - 60 characters
€ 29,95
---
Also nice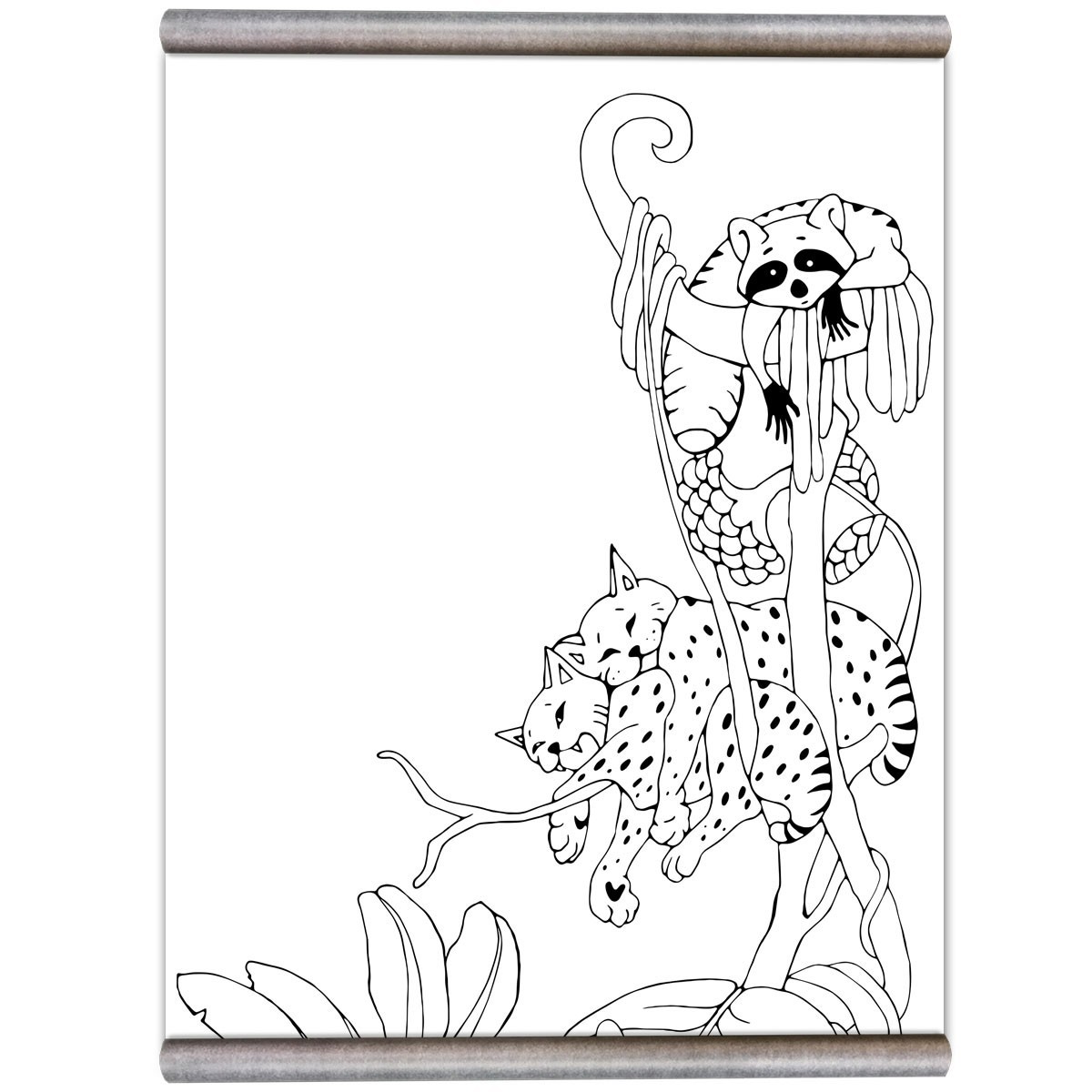 White magnetic wallpaper jungle print black / premium - for colour wax
€ 134,95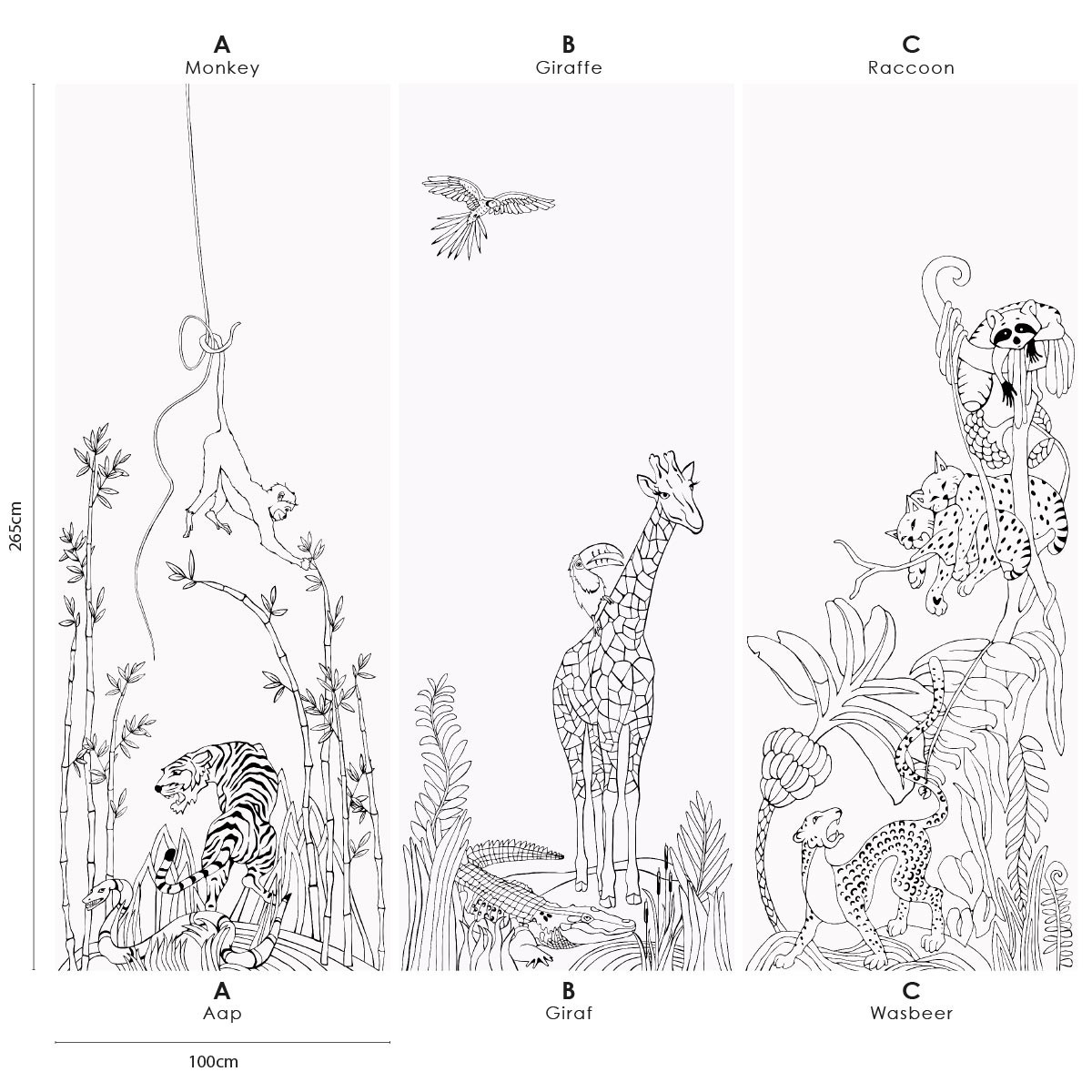 White magnetic wallpaper jungle print black / premium - for colour wax
€ 134,95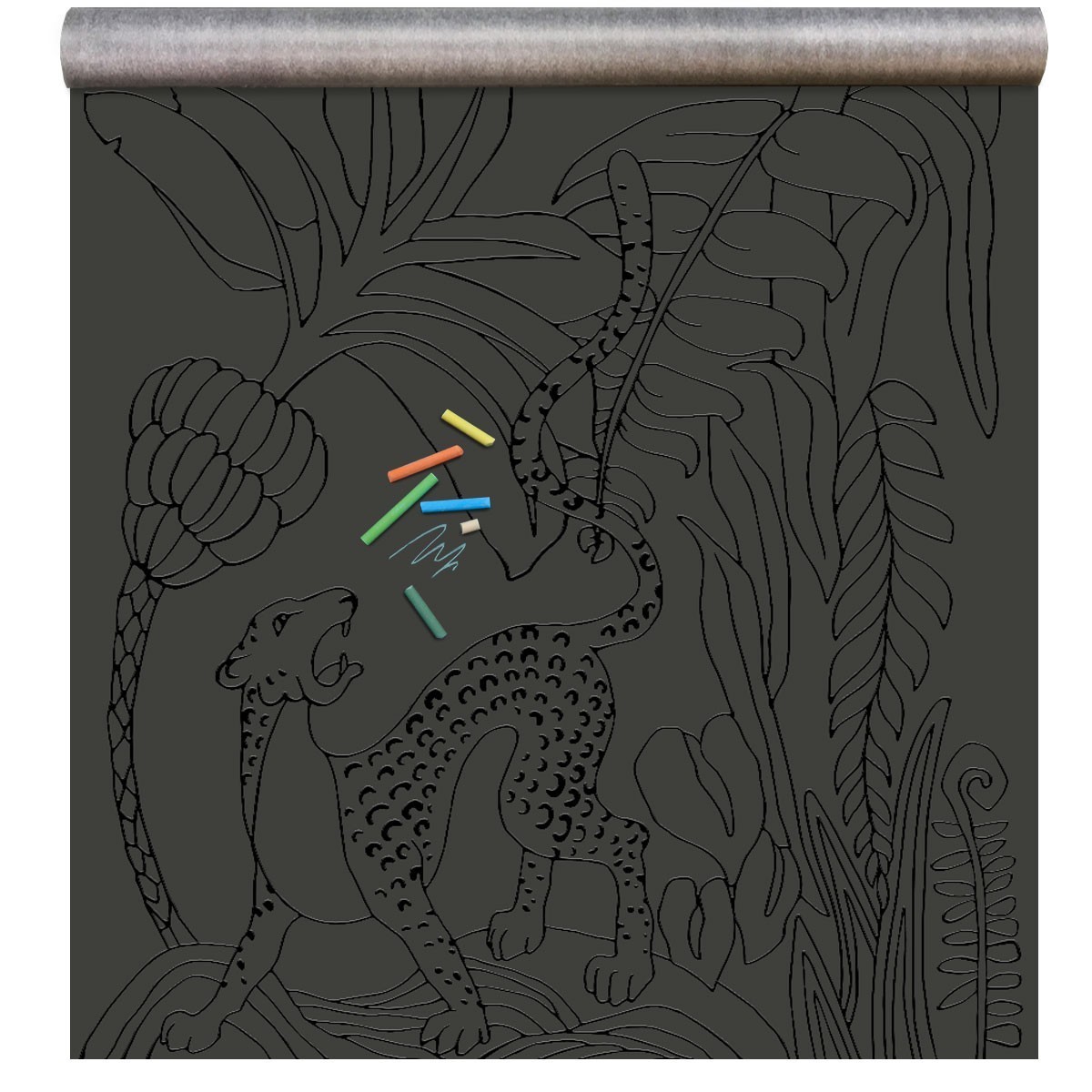 Chalkboard magnetic wallpaper jungle print black / classic - for chalk
€ 134,95