Wallpaper
>
Chalkboard
>
Chalkboard Magnetic Wallpaper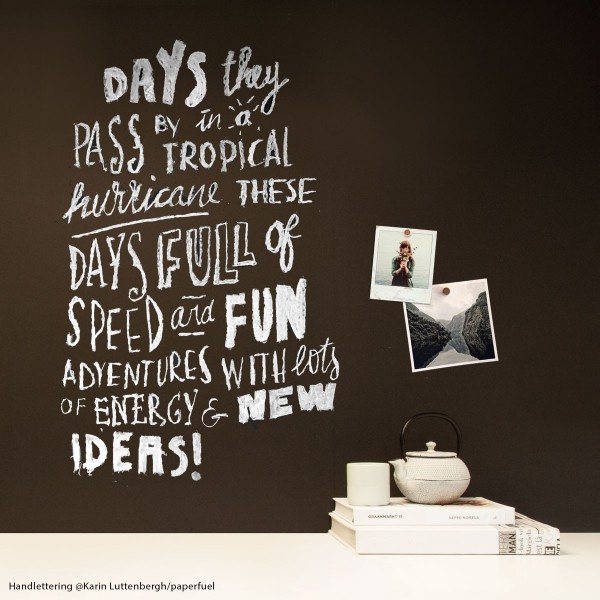 Chalkboard Magnetic Wallpaper
This chalkboard magnetic wallpaper is a nice alternative to the classic chalkboard / magnetic paint. A stylish and even more pratical way to make your own moodboard.
Inclusive a set of magnets to get started.
We can produce other lenghts. Have a look.
€ 45,95 Classic 122x100cm
€ 58,50 Classic 61x265cm
€ 109,00 Classic 122x265cm
€ 84,95 Premium 51x265cm
€ 159,00 Premium 102x265cm
Product information
This magnetic wallpaper is comprised of iron particles on a vinyl basis which makes it receptive to magnets. Ideal to hang drawings and notes ánd also suitable for chalk drawings that are easily washable.
Color: solid matte black
Inclusive 4 disc magnets + star magnet.
The wallpaper exists in two types: Classic and Premium. One of the inlcuded disk magnet can hold 2x sheet A4 paper in the Classic version and up to 6 sheets A4 paper in the Premium version.
The below scale shows you the tensile force between the magnetic wallpaper and the magnets used.
Not sure what to expect? We suggest you to order a sample kit.

Instructions
Washable using a damp cloth and undiluted wahing up liquid.
We recommend to use plain, soft chalks instead of chalk markers (they can leave traces).
The magnet friendly wallpaper is pretty heavy: the job is a lot easier with some help.
Use ready mixed vinyl wallpaper glue.
Take a good look at the manuel.
Shipping
We ship worldwide.
The actual shipping costs are indicated in the basket before placing your order.
Free shipping on orders to the UK above € 150
Follow your parcel via your tracking code.
Payment
All payments are made via our secure payment provider.
We accept online card payment with:
Visa, Mastercard, PayPal and Ideal
---
To combine with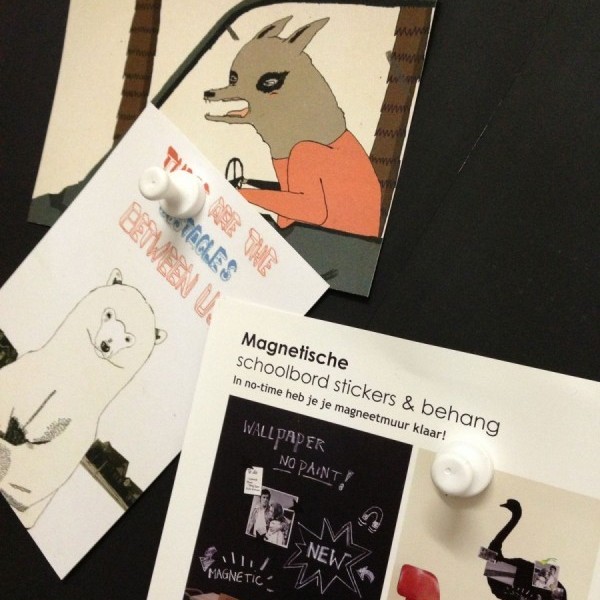 Pawn magnets white
€ 14,95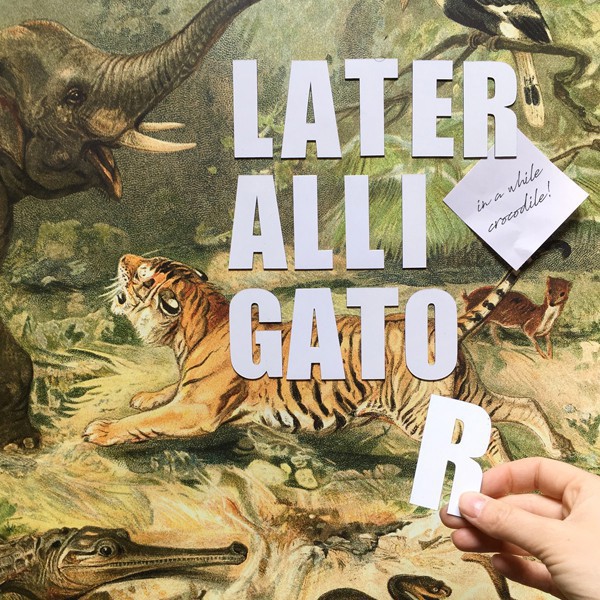 Alphabet white magnets
€ 29,95
Glue for magnetic wallpaper
€ 6,95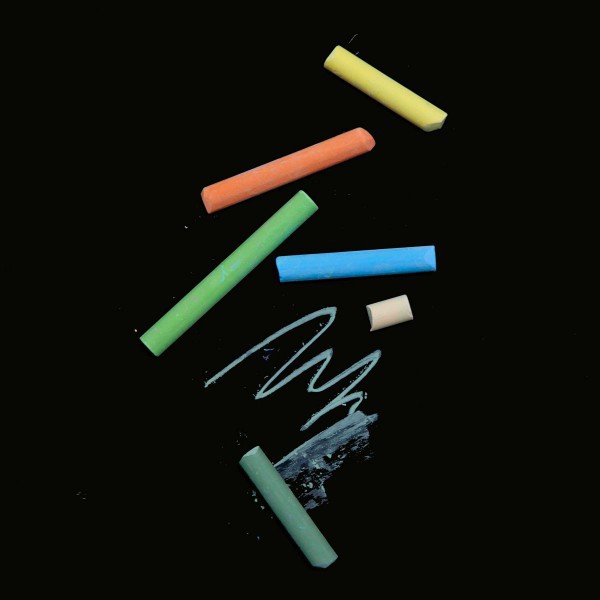 Chalk - colored
€ 5,95