White magnetic sticker / circles

set of 3
Use this set of self-adhesive stickers as a ferrous underground for magnets or use to hold up functional accessoires such as the magnetic lamp, magnetic wallplanter, metal magnetic shelf or wooden shelf.
Set of 3 white self-adhesive stickers (25, 35 and 42cm)
Bounding ground for magnets
Includiing magnet set
Premium quality
Ideal for smaller spaces
Not writable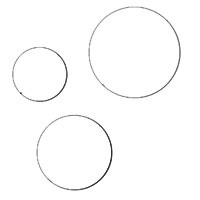 Product information
Adhesive base for magnets, ideal to hang hang notes, drawings & photos.
Size: ø 25,35 & 42 cm.
Material: ferrous powdered white vinyl (0,5mm).
Premium quality: one of the included disk magnets can hold 6 A4-sheets of 80g.
MANUAL
Washable with a damp cloth.
Apply to any smooth and degreased surface.
To remove: lightly heat the sticker with a hair dryer.
For application, tips, care & usage: take a look at our manual.
Not writable.
---
€ 58,95 ø 25,35 & 42 cm
---
To combine with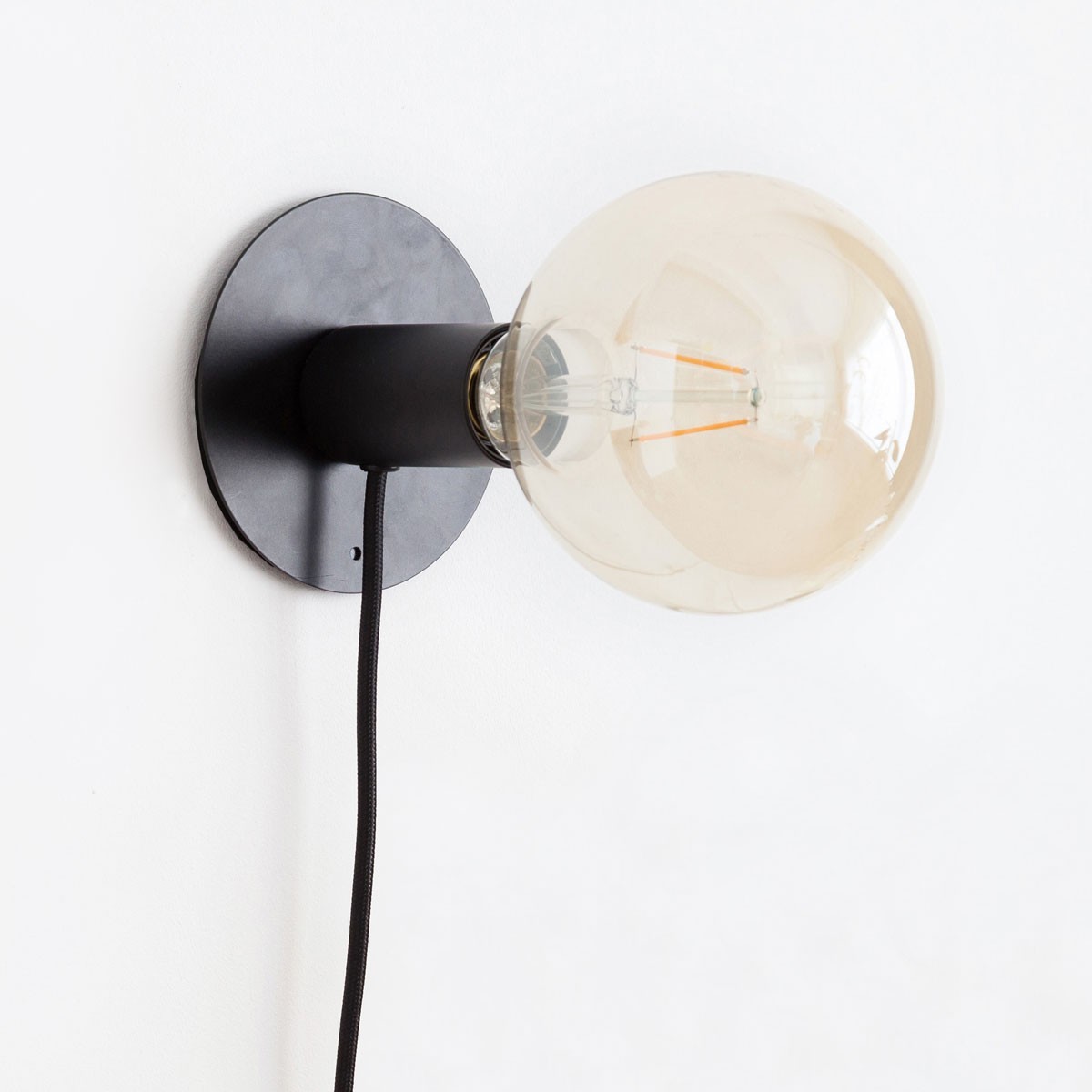 Magnetic lamp holder / black - incl. light bulb
€ 69,95
New
Metal magnetic shelf / white - 3 sizes
From € 24,95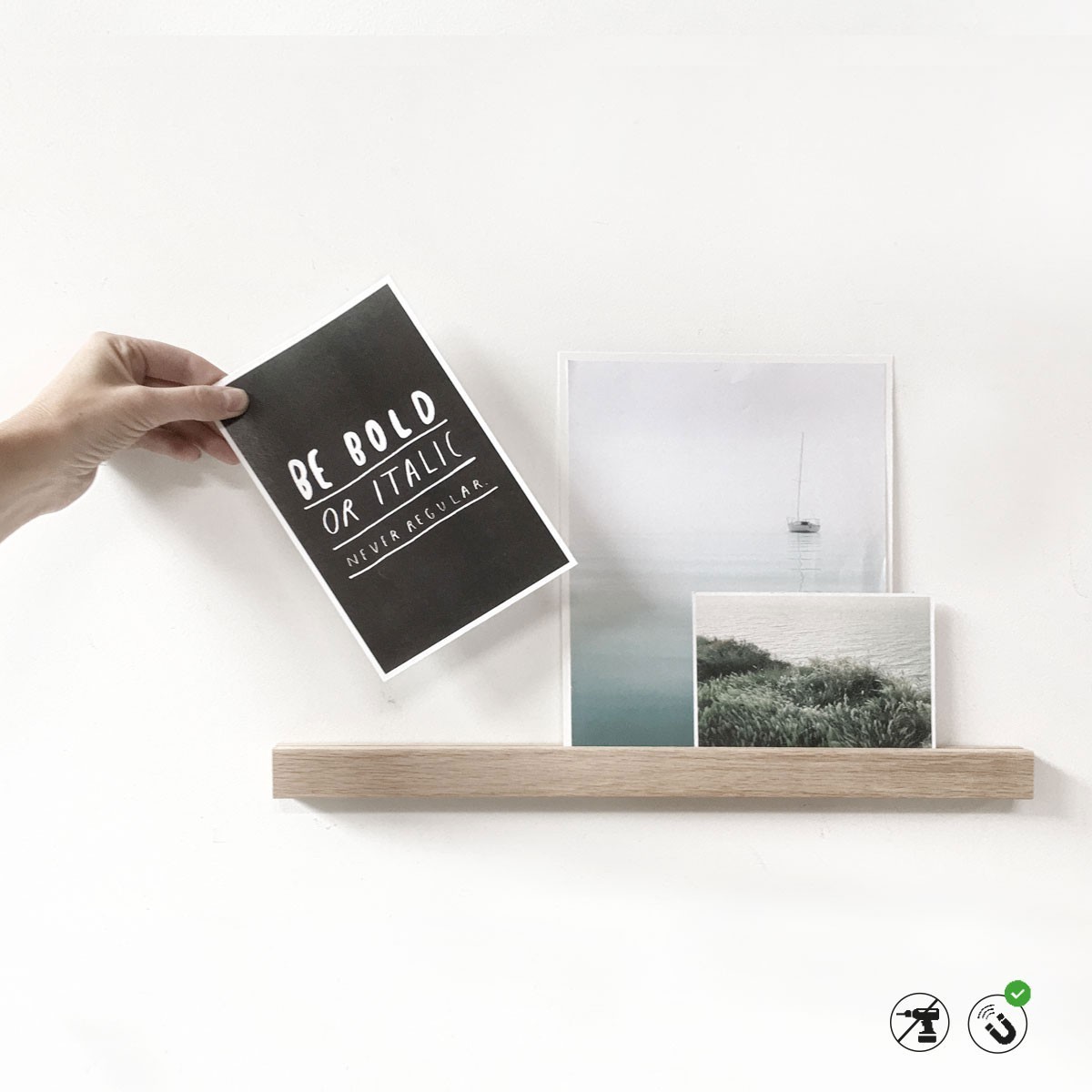 Magnetic wooden shelf - for post cards, photos,..
From € 19,95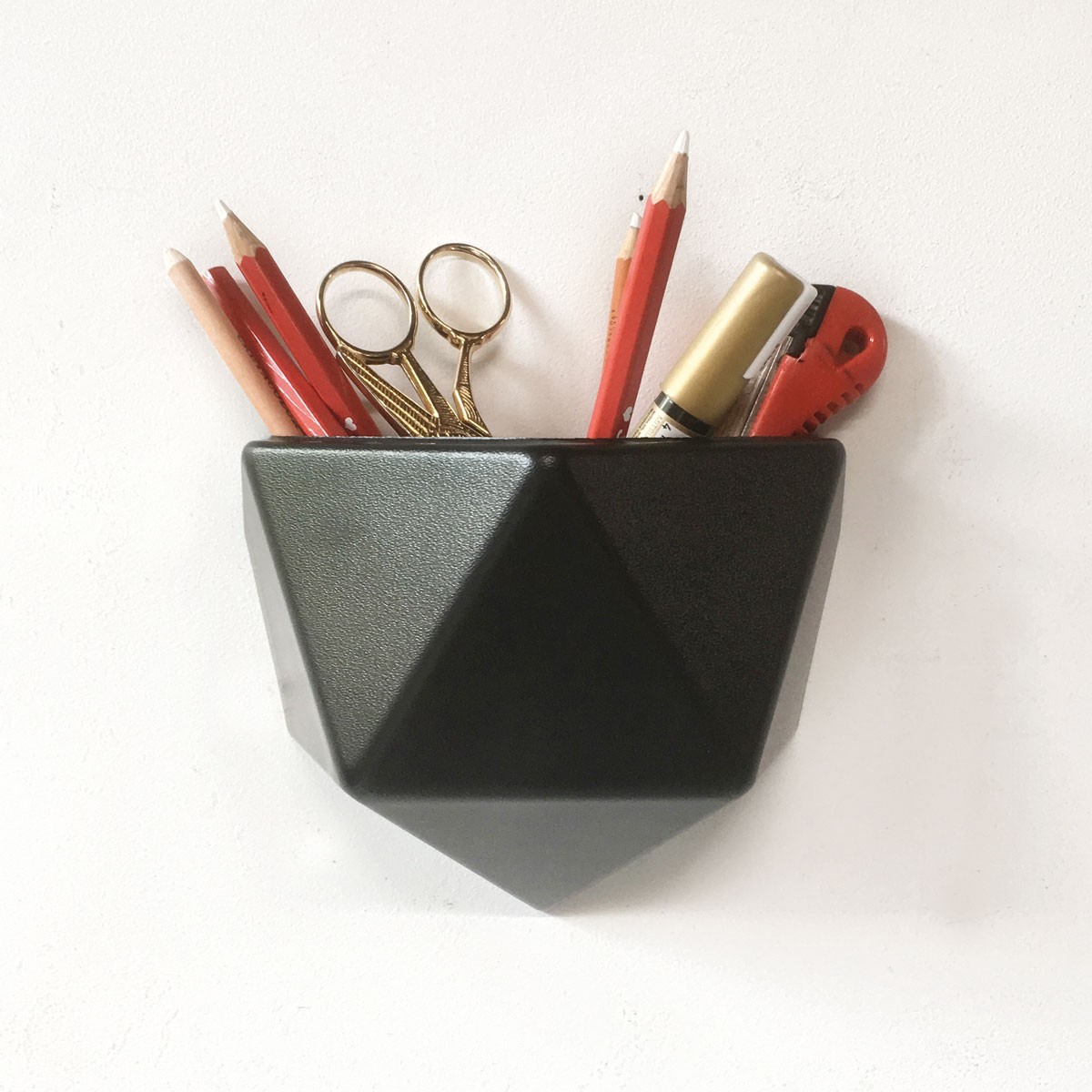 magnetic wallplanter ICO / black - for plants, stationery,..
€ 34,95
---
Also nice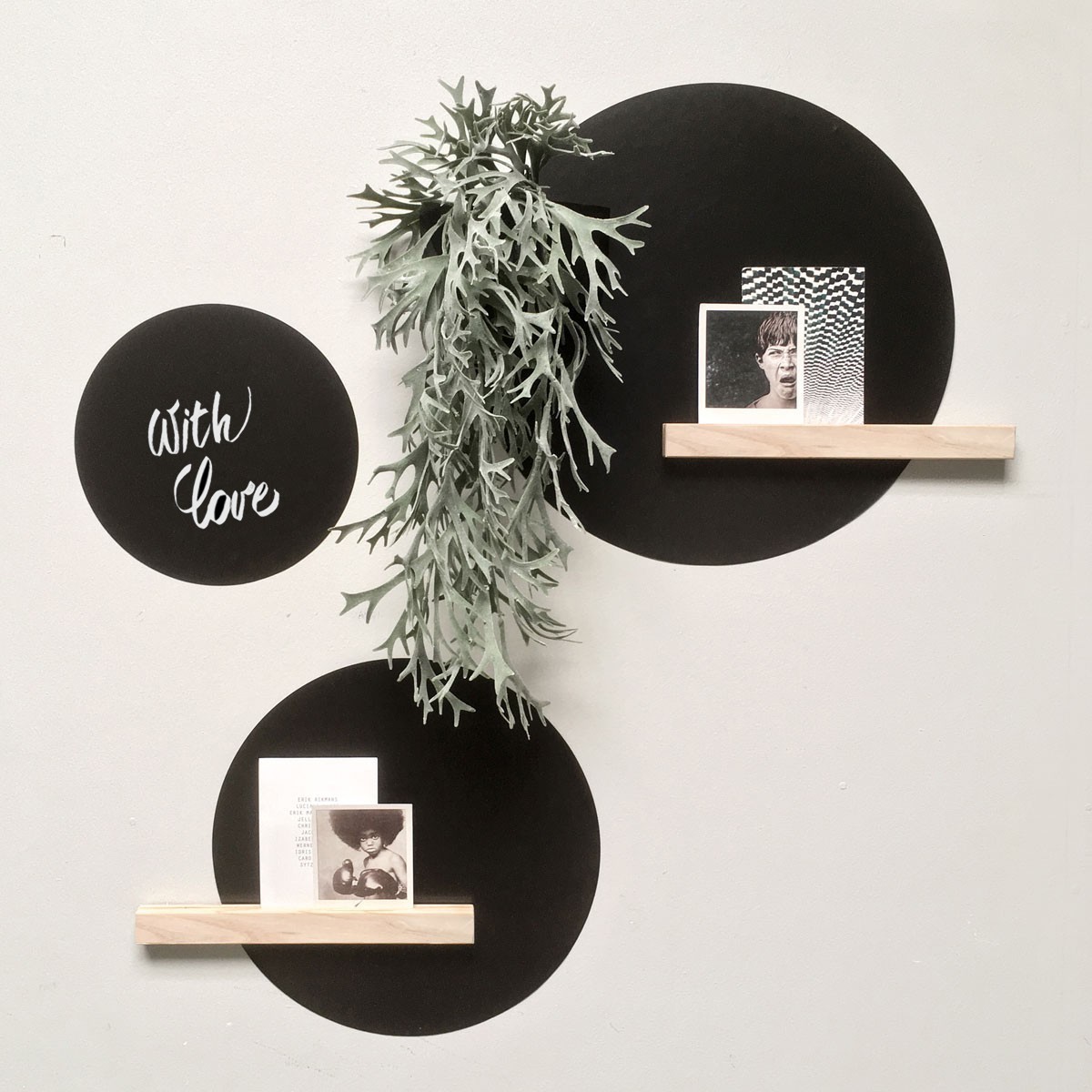 Black Magnetic sticker / 3x circles - for chalk markers
€ 58,95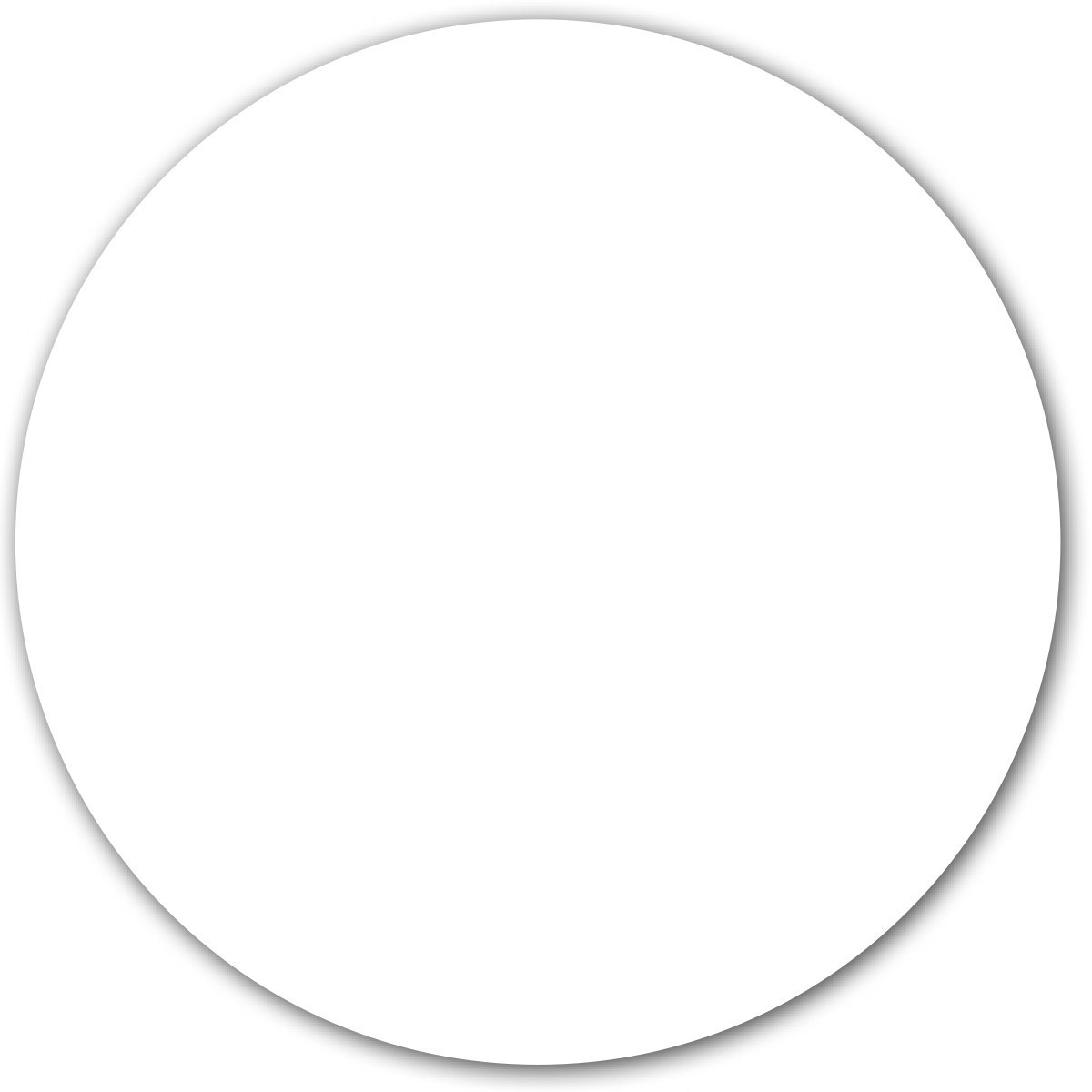 Magnetic sticker / white - Dia 60cm
€ 54,95
White magnetic wallpaper / premium - paintable
From € 59,95