Spice up your interior with minimal effort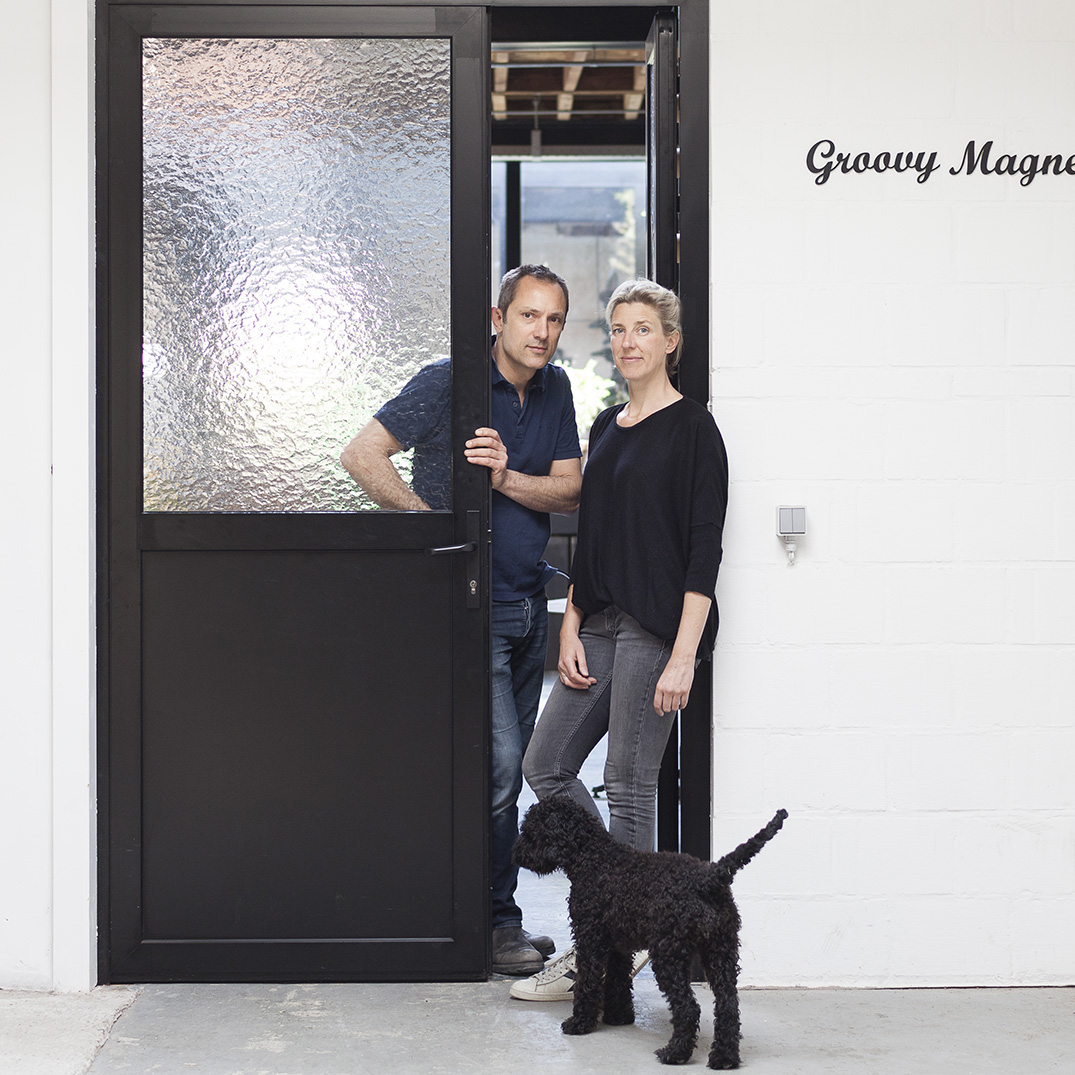 Founded in 2009, the Belgian label Groovy Magnets has its focus on magnetic solutions.
With a collection of magnetic products like magnetic wallpaper, stickers, posters and magnets, Groovy Magnets creates wonderful interior solutions. It's a stylish and practical way to hang all your beloved clippings and a fun alternative to the classic magnetic board.
In no time, you'll be able to create your own mood board!
100% Belgian Design. Inspired by the beauty of magnetism and driven by belief in good design.
(Photo: Pieter Claessen and Lies Verheyen with dog Lexi)