chalkboard magnetic wallpaper / classic

for chalk LARGE ROLL 30m
This big roll of chalkboard magnetic wallpaper covers 38m2.
The wallpaper comes from a previous production and is in perfect condition. The wallpaper is easy to cut to size in length.
To make some more room in our studio, we now offer this roll at -50%. Perfect for big spaces like an office / classroom.
This roll can only be shipped within the EU.
Writable with soft chalk (not with chalk markers)
Finish: black, matt, suitable for powerful magnets
Perfect for big spaces / school / offices.
Only use the suitable glue
Easy to custimize / cut
Classic
Product information
Fine iron particles on a vinyl basis make the wallpaper a powerful adhesive for magnets. The chalkboard finish layer makes it suitable for chalk drawings.
Thickness: 0,195mm
Finish: solid matte black chalkboard layer
One of the included disk magnets can hold up 2x A4-sized paper sheets.
Instructions
Washable using a damp cloth and undiluted washing up liquid.
For stubborn marks: use a melamine sponge, white vinegar and a drip of undiluted detergent.
Recommended to use plain, soft chalks instead of chalk markers (chalk markers can leave traces).
Apply to a smooth and even surface.
Only use the ready mixed Perfax vinyl wallpaper glue, extra adhesive strenght for magnetic wallpaper.
Take a look at the special manual.
---
€ 325,00 € 650,00 1,27x30m
Not sure what to expect? We suggest to order a free sample!
---
To combine with
Alphabet magnet set / white - 60 characters
€ 29,95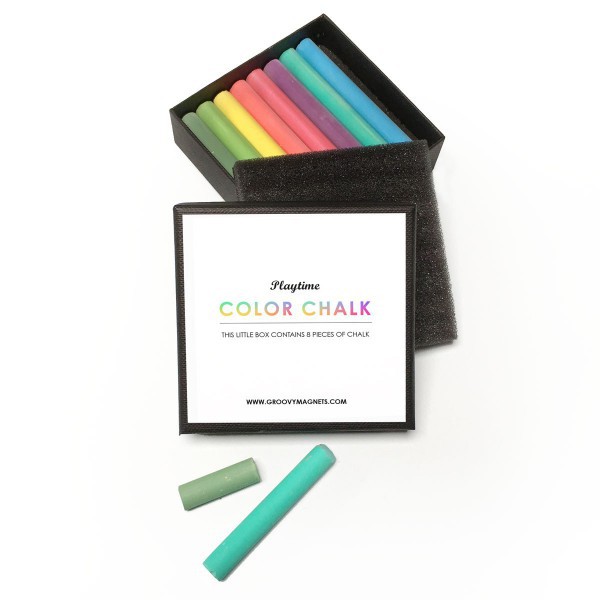 Chalk / colour - 8 pieces
€ 5,95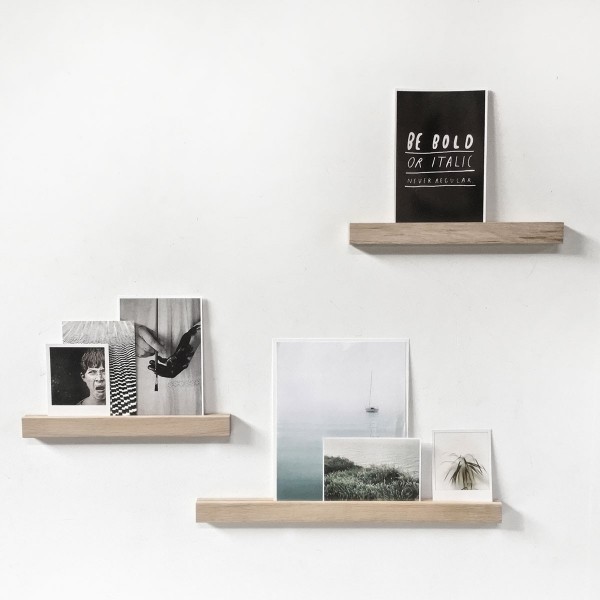 Magnetic wooden shelf - for post cards, photos,..
From € 19,95
---
Also nice
chalkboard magnetic wall sticker / rectangle - for chalk
From € 24,95
chalkboard Magnetic poster / small - for chalk
€ 69,95
incl. frame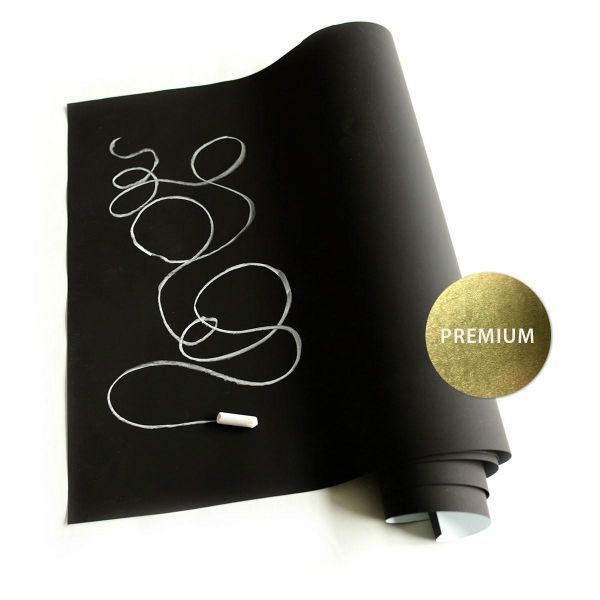 chalkboard magnetic wallpaper / premium - for chalk
From € 69,95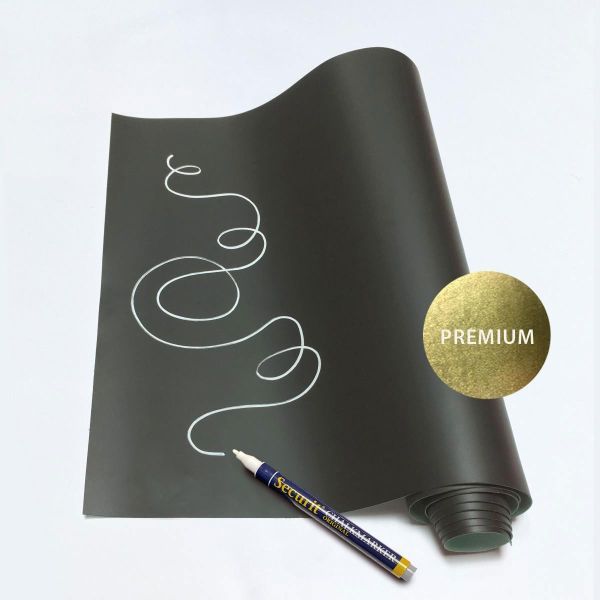 Steel grey magnetic wallpaper - for chalk markers
From € 45,95