Steel grey magnetic wallpaper / premium

for chalk markers
These copies are offered at outlet price because they have little aesthetic imperfections: they are not perfect, but certainly still value for money. It is not possible to return outlet purchases.
This magnetic wallpaper stands out for its natural, industrial and timeless look and feel.
In addition, this steel grey colored wallpaper is a solid base to write on with chalk markers*. Easily erasable with provided magic eraser. If you prefer to write with regular chalk. Have a look at our chalkboard magnetic wallpaper.
The adhesive strength to magnets is very high: in no time, you can put up all those papers, notes and bills lying around.
Inclusive a magnet set to get started.
* check instructions for use of chalk markers
Product information
The wallpaper is comprised of iron particles on a vinyl basis
Thickness: 0,6mm
Color: steel grey
Finish: satin with light iron sparkles
One disc magnet can hold up to 6x a A4 sheet (80grams)
The wallpaper is paintable with any wall paint (Note: after painting the wallpaper you can't write on it anymore).
Not sure what to expect? We suggest to order a sample kit.
MANUAL
---
13
€ 76,30
€ 109,00
96x265cm
---
To combine with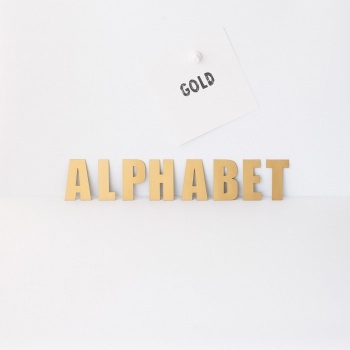 Alphabet magnet set / gold - 60 characters
€ 29,95
Pawn magnets / orange - 5 magnets
€ 19,95