white print / Raccoon
Grab the chalks and take a jungle trip!
This permanent jungle wildlife scene is printed on our popular chalkboard magnetic wallpaper. The surface is suitable for chalkdrawings ánd receptive to magnets.
Combined, the 3 different designs form 1 jungle scene. Also perfectly combinable with a plane black chalkboard wallpaper.
Inclusive a set of magnets and coloured chalk to get started.
Writable with chalk (not with chalk markers)
Inclusive: magnet set + box with coloured chalk
Solid matte black with illustration printed in white
Magnet receptive
Classic
Product information
This wallpaper is comprised of iron particles on a vinyl basis with a chalkboard finish suitable for chalk drawings. The iron particles make it receptive to magnets. Ideal to hang pictures and notes.
Color: solid matte black
Finish: chalkboard + white print raccoon
Free shipping in BeNeLux, DU, FR and UK
Available in 3 different designs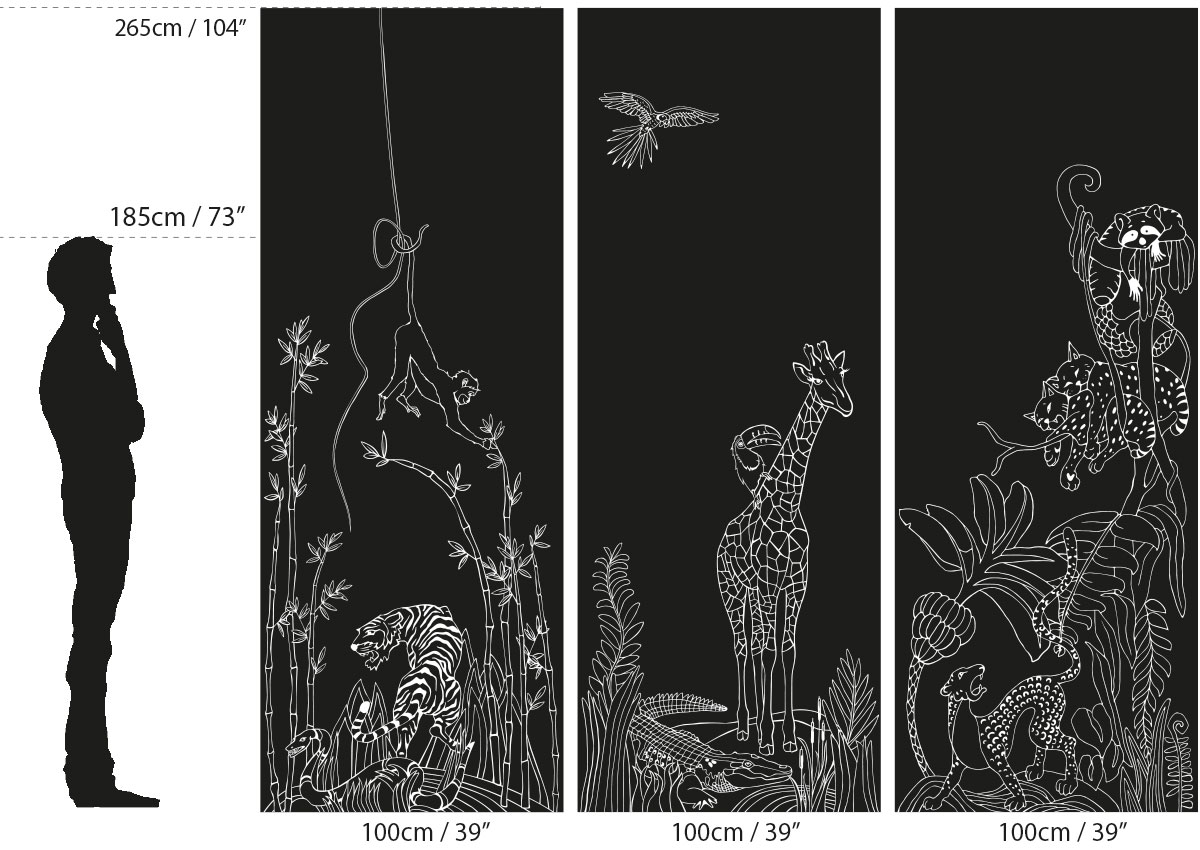 Instructions
Clean by using a damp cloth and undiluted washing up liquid. For stubborn marks: use a melamine sponge, houdhold vinegar and a drip of detergent.
​We recommended to use soft chalks instead of chalk markers (the liquid of chalk markers can leave traces).
Apply to all even and small surfaces.
Use ready mixed vinyl wallpaper glue.
Take a look at our special manual
---
€ 134,95 100x265cm
---
To combine with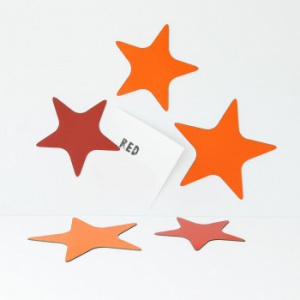 Magnet set stars shades of red
€ 9,95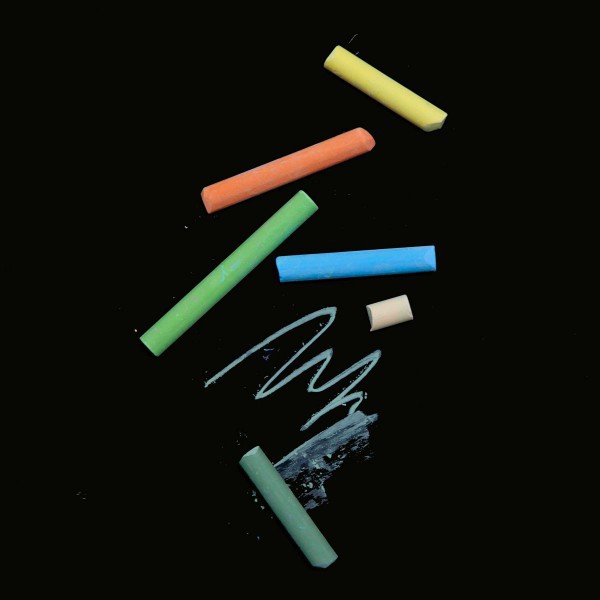 Chalk - colored
€ 5,95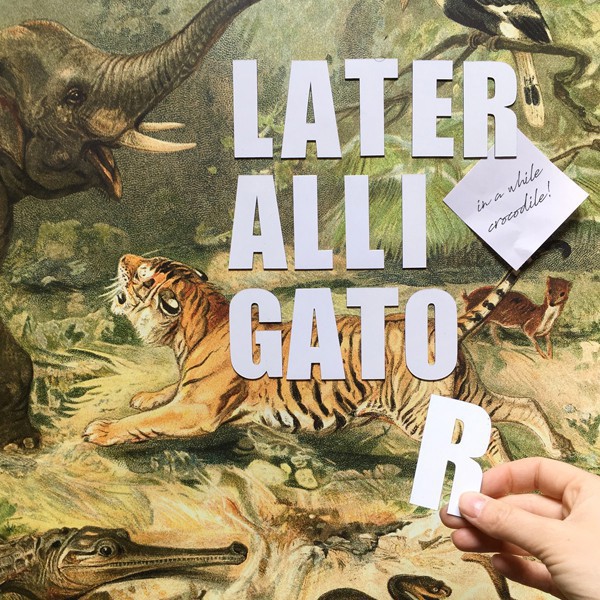 Alphabet white magnets
€ 29,95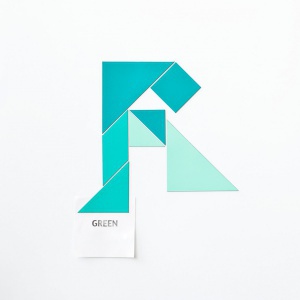 Magnet set tangram shades of green
€ 12,95
---
Also nice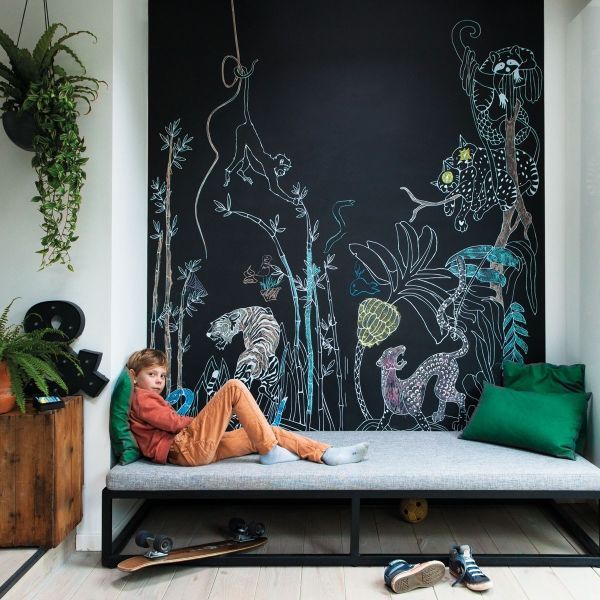 white print / Giraffe
€ 134,95
Limited edition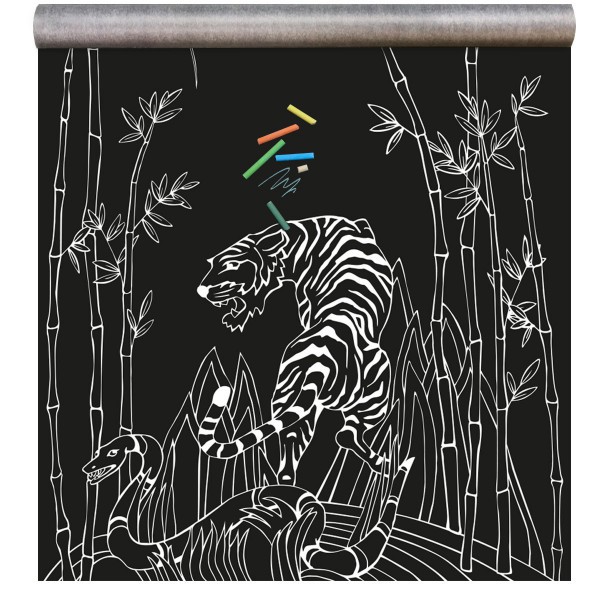 white print / Monkey
€ 134,95
Limited edition