chalkboard magnetic wall sticker / rectangle

for chalk
This chalkboard magnetic wall sticker is a reinvention of the wall sticker. It is suitable for chalk writings ánd for magnets. A fun alternative for the original chalkboard.
Magnetic sticker writable with soft chalk (not with chalk markers)
Including: star magnet
Finish: matte black chalkboard
Classic: use strong magnets
Product information
The self-adhesive magnetic sticker is comprised of iron particles on a vinyl basis which makes it receptive to magnets to hang your personal messages.
Color: solid matte black
Dimensions:(x3) 29,7x42cm | (3x)11,7x16,5"
MANUAL
The sticker can be applied to all even and smooth surfaces such as a wall, door or wooden plate. Make sure the surface is clean & degreased.
Clean by using a damp cloth with a drip ofwashing up liquid and household vinegar. For stubborn strips, use the magic eraser.
We recommend to use plain, soft chalks instead of chalk markers (they can leave traces).
Have a look at our manual for application + tips & tricks.
---
€ 24,95 small (x3) 29,7x42cm | (3x)11,7x16,5"
---
To combine with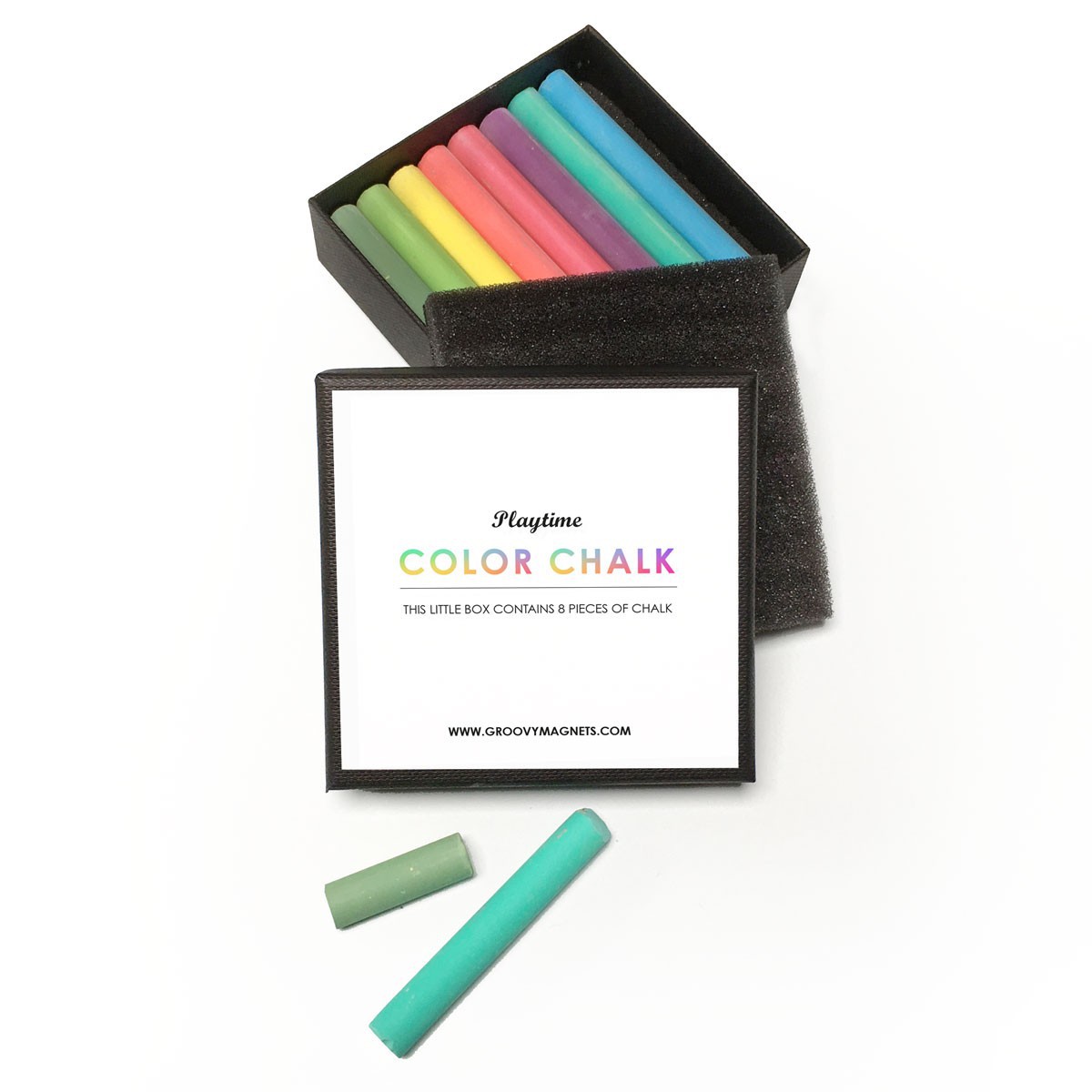 Chalk / colour - 8 pieces
€ 5,95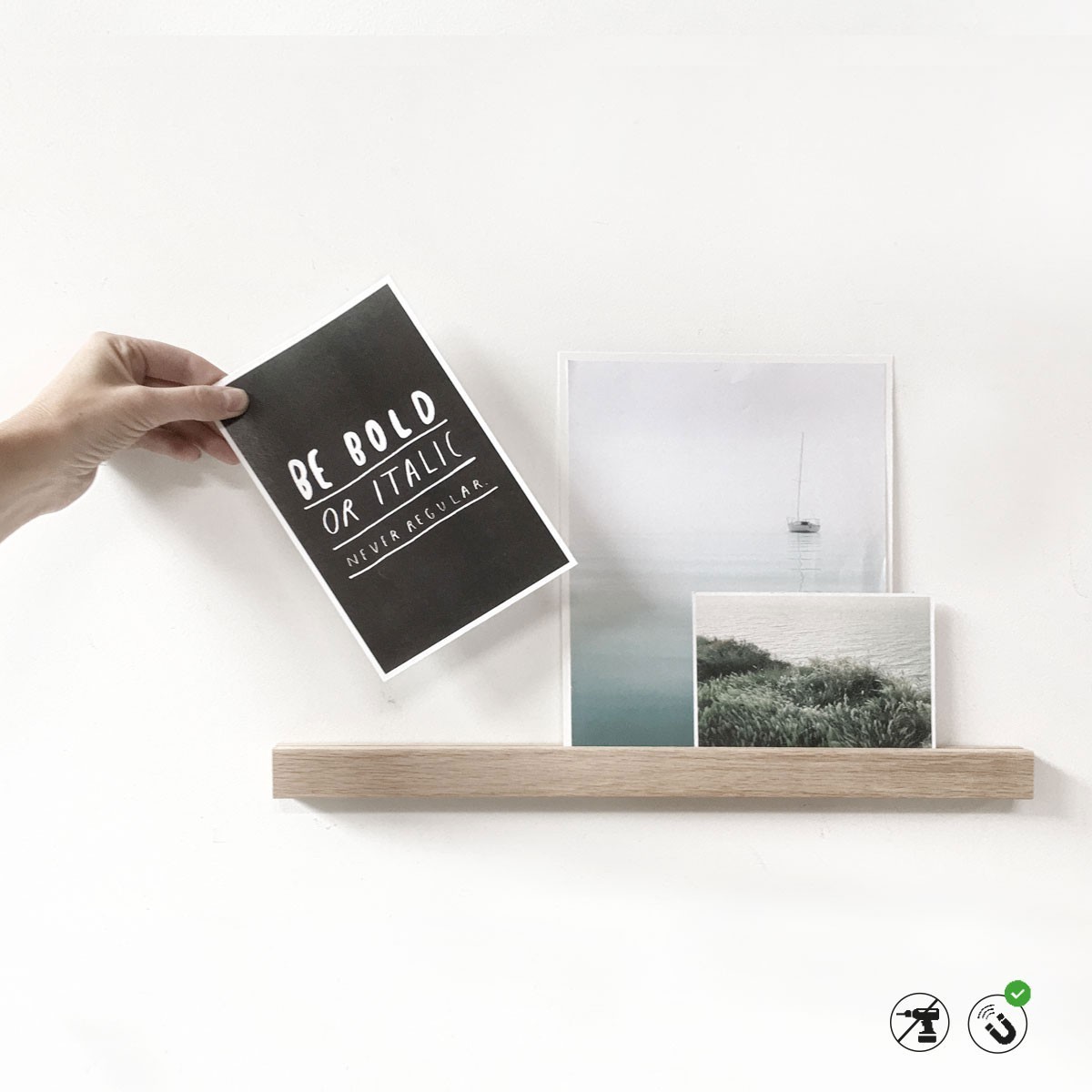 Magnetic wooden shelf - for post cards, photos,..
From € 19,95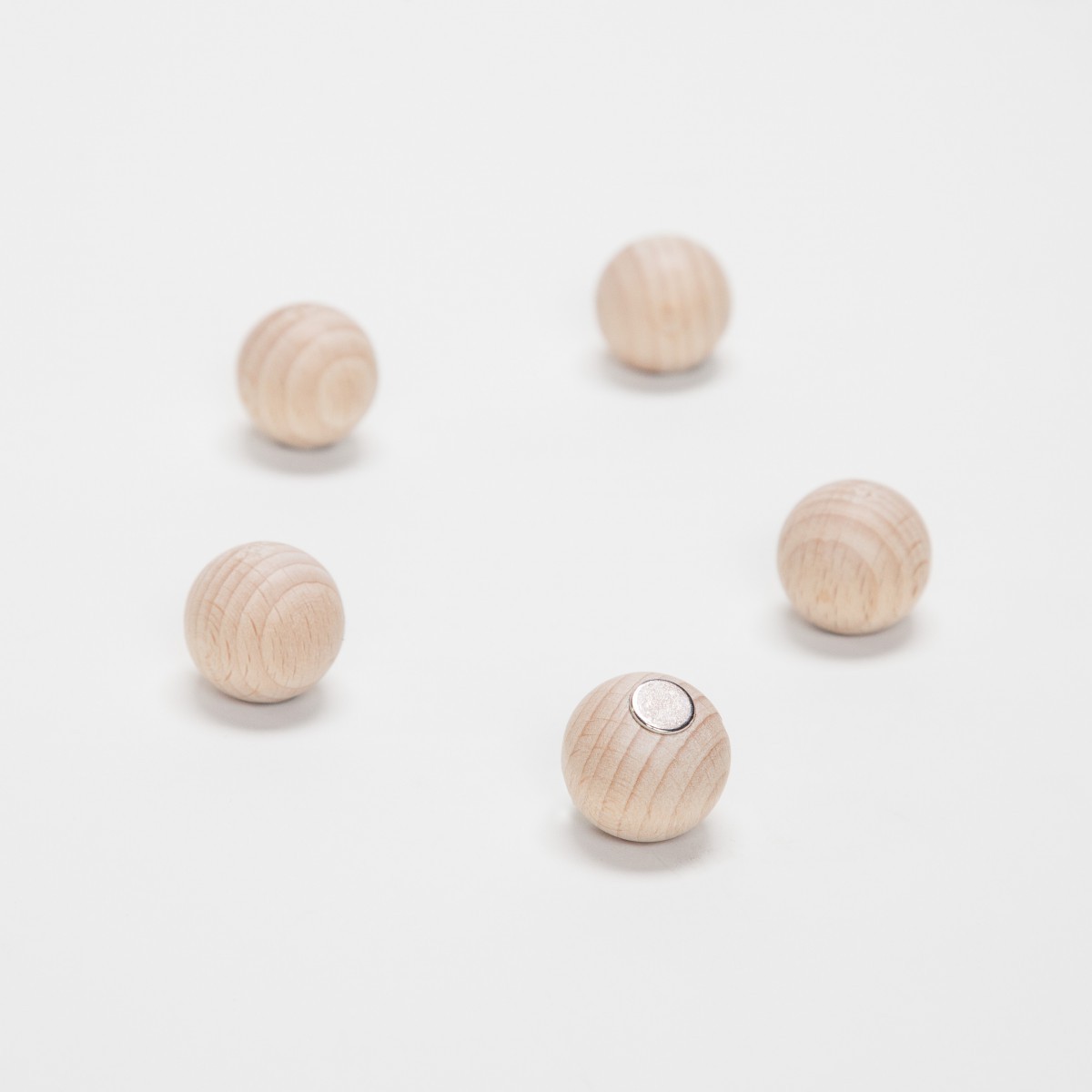 Wooden magnet balls - 5 magnets
€ 16,95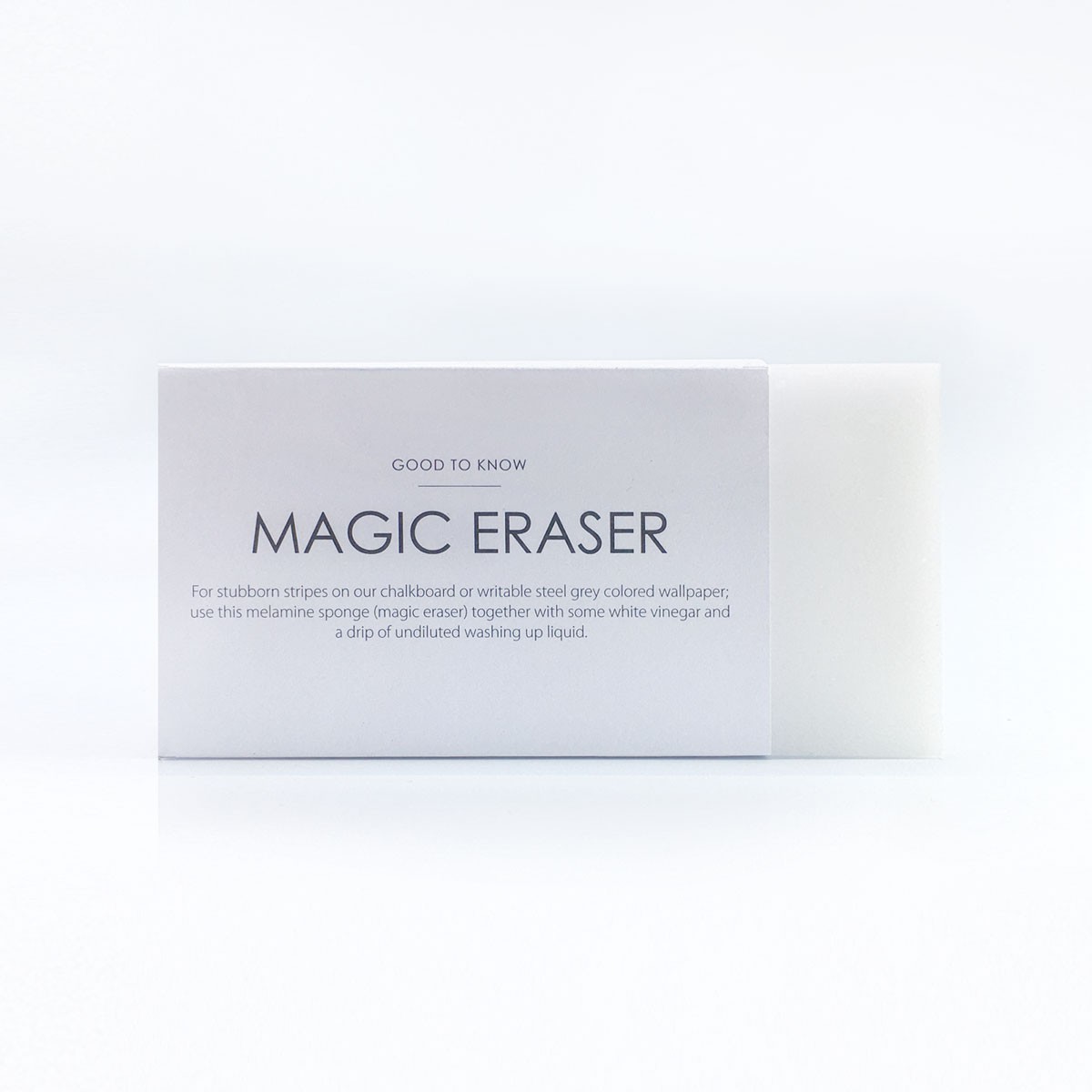 magic eraser - Get rid of stubborn marks
€ 0,95
---
Also nice
chalkboard magnetic wallpaper / premium - for chalk
From € 79,95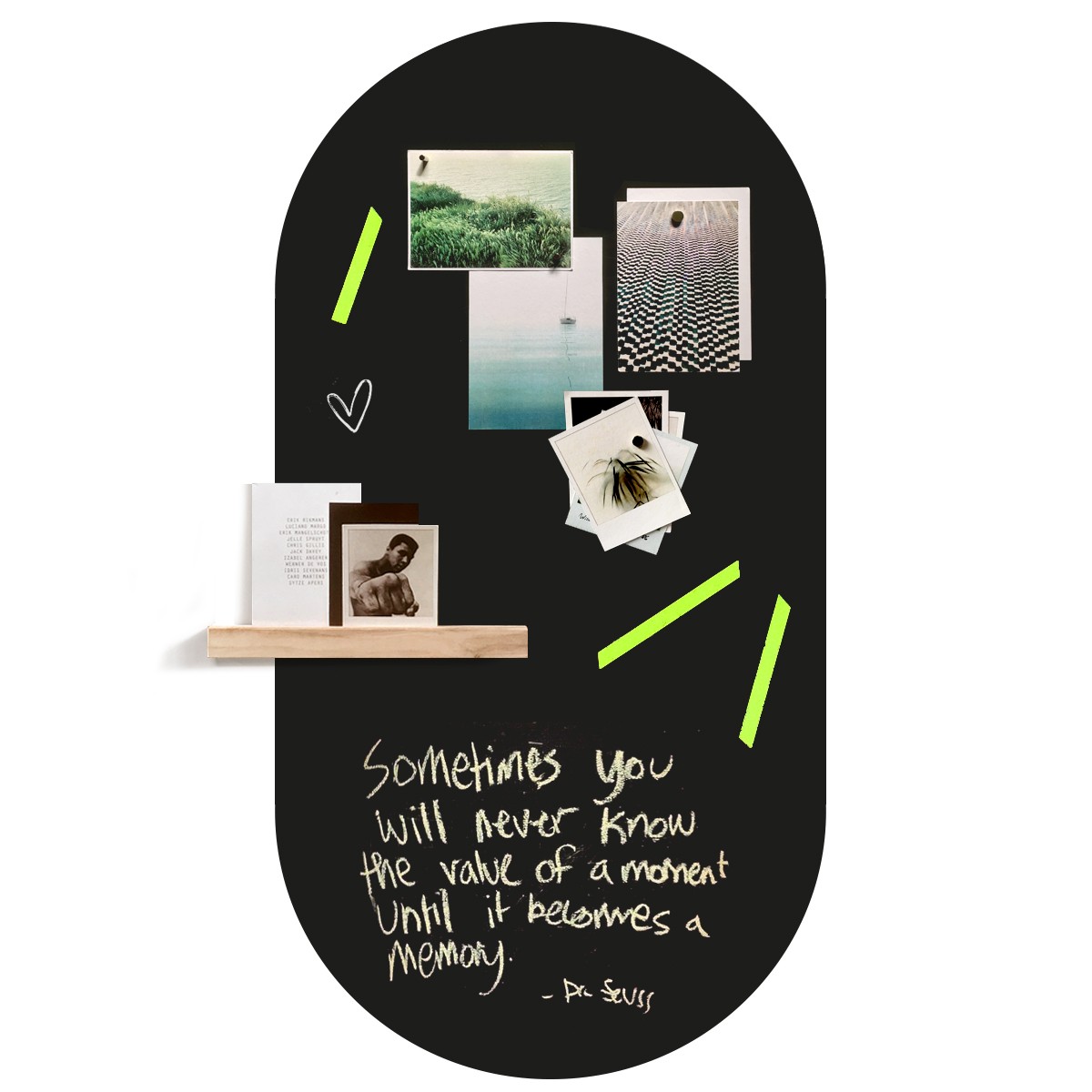 Chalkboard magnetic wall sticker / oval - for chalk
€ 64,95
New