Black Magnetic sticker premium / 3x circles

for chalk markers
Have you ever seen a wall sticker that can hold up a plant and a magnetic shelf? These 3 round stickers can do it! No more drill holes needed to put up your pictures, notes and small plants in a second..
Product information
Dimensions: ø 22 ø 30 en ø 38 cm
Colour: black
Thickness: 0,5 mm
One of the included disc magnets can hold up to 6 A4 paper sheets (80gr)
Instructions & maintenance // download
---
€ 49,95 22, 30 and 38cm / 8,6-11,8 and 14,9"
---
To combine with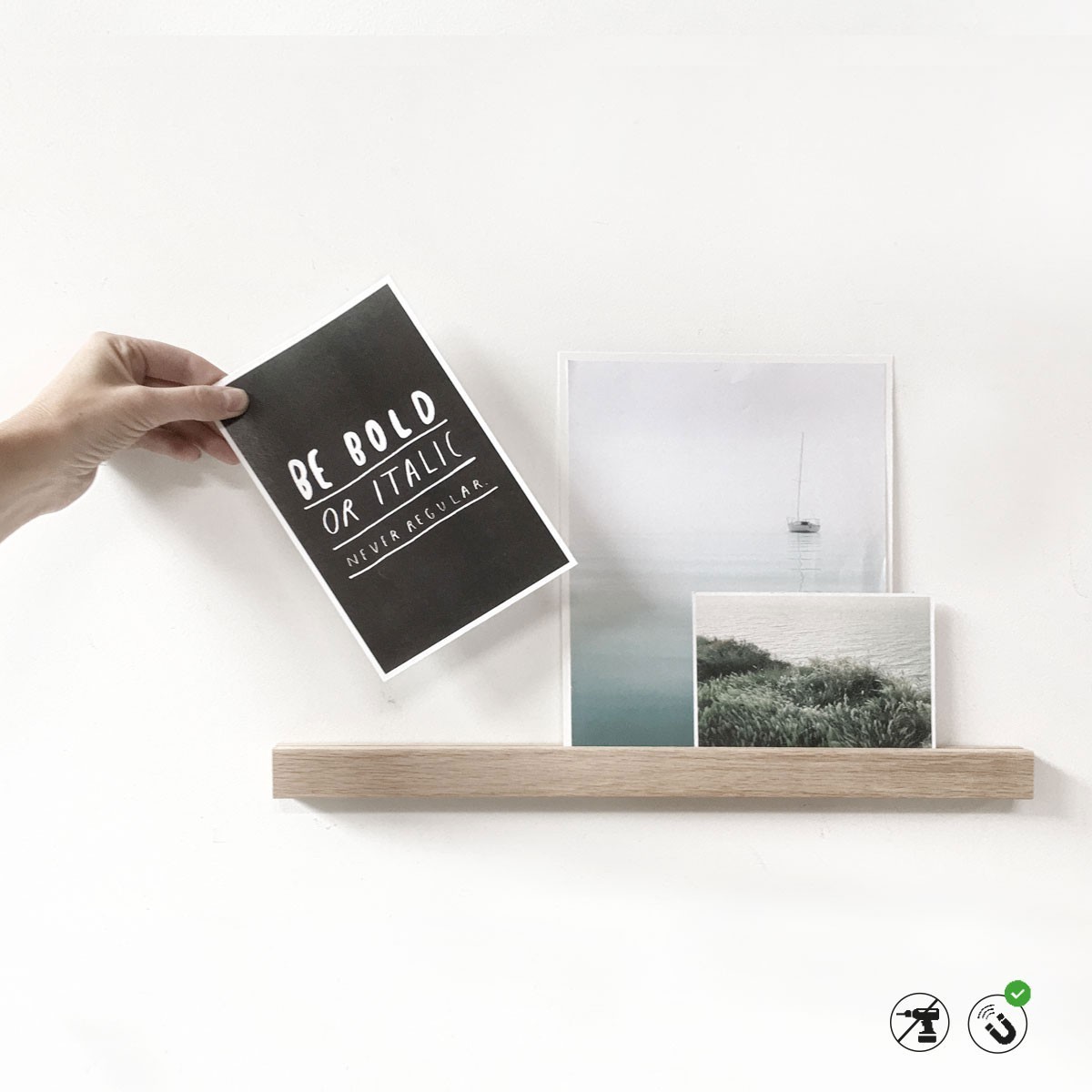 Magnetic wooden shelf - for post cards, photos,..
From € 19,95
Metal magnetic shelf / white - 3 sizes
From € 24,95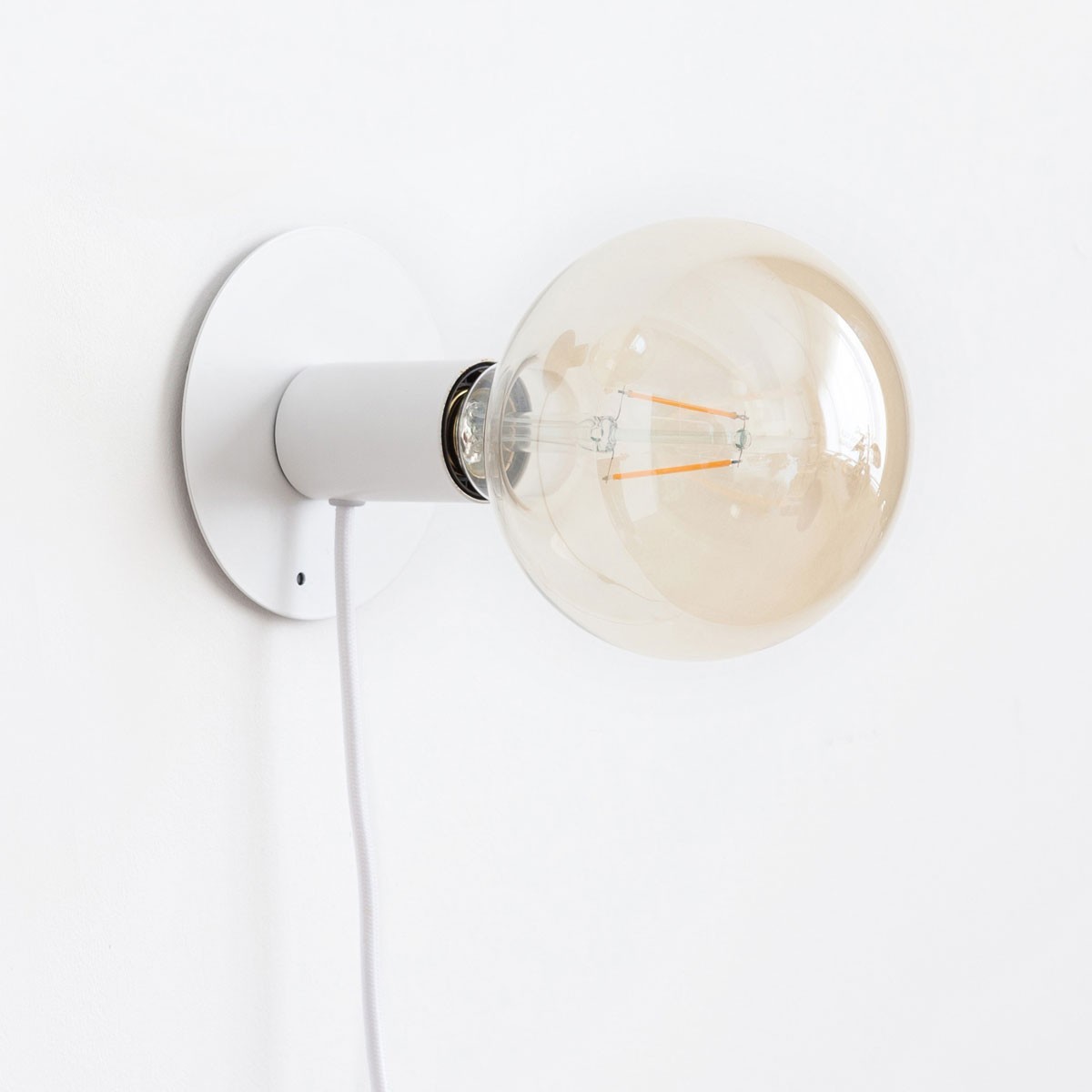 Magnetic lamp holder/ white - incl. light bulb
€ 69,95
---
Also nice
Steel grey magnetic wallpaper / premium - for chalk markers (incl. magic eraser)
From € 47,95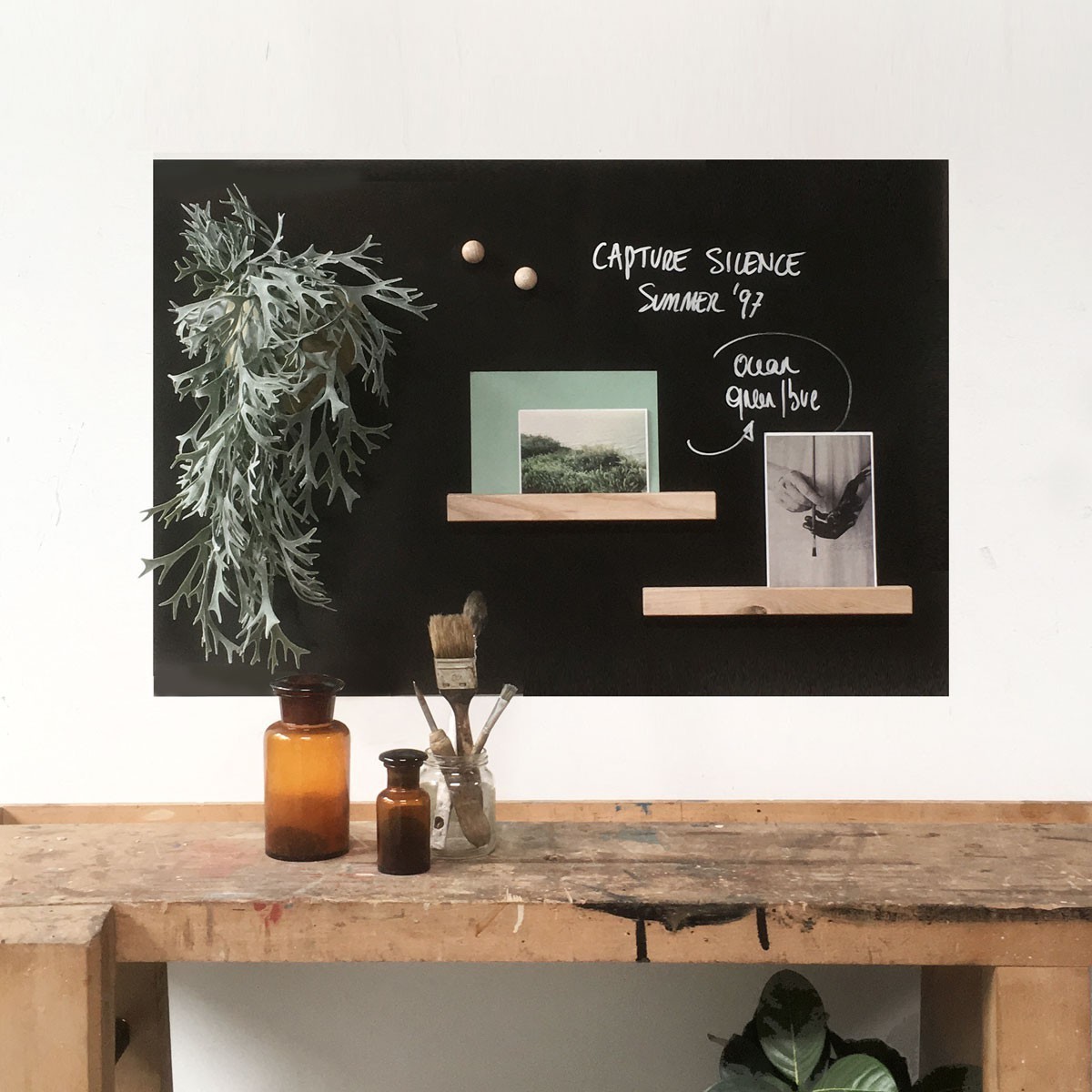 Black Magnetic sticker premium / rectangle - for chalk markers
€ 49,95