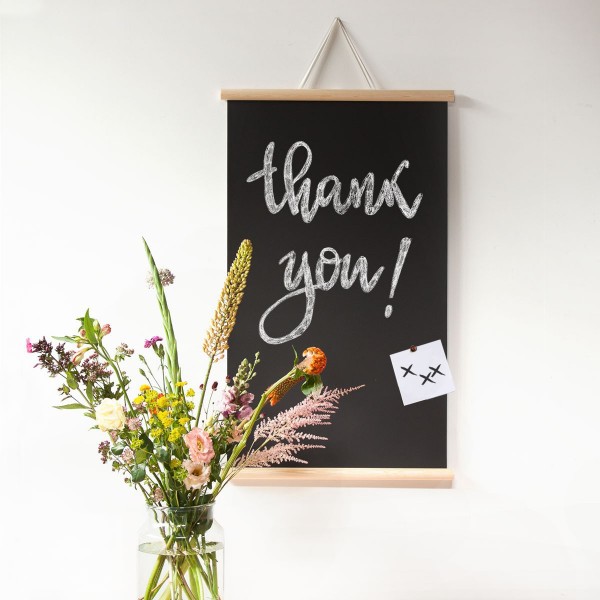 Magnetic poster - chalkboard
This magnetic poster, in our premium pro materiel, is 'ready to roll': unroll, hang on your favorite spot, put your pictures to it with magnets and decorate with your coolest chalk drawing.
Magnets and wooden suspension are included.
€ 69,95 51x102cm
€ 94,95 102x90cm | 40.16x33.85"
Product information
It is a nice alternative to the classic magnet board. It's comprised of iron particles on a vinyl basis which makes it receptive to magnets. A stylish and even more practical way to make your own mood board. An eye-catcher in every interior.
Two sizes 51x102cm & 102x90cm
Material Premium Pro: 0,57mm thickness
Instructions
Washable using a damp cloth and adding a drop of washing up liquid.
We recommend to use plain, soft chalks instead of chalk markers (they can leave traces).
Shipping
We ship worldwide.
The actual shipping costs are indicated in the basket before placing your order.
Free shipping on orders to the UK above € 150
Follow your parcel via your tracking code.
Payment
All payments are made via our secure payment provider.
We accept online card payment with:
Visa, Mastercard, PayPal and Ideal
---
To combine with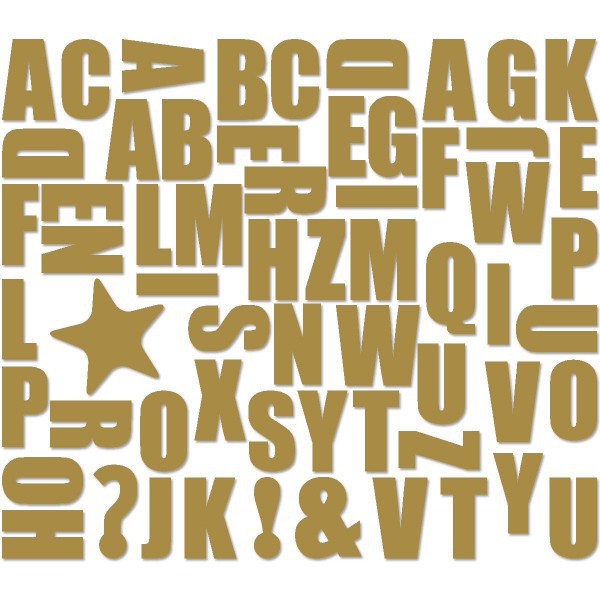 Alphabet gold magnets
€ 29,95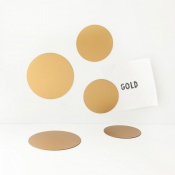 Magnet set circles gold
€ 9,95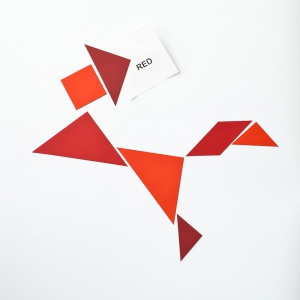 Magnet set tangram shades of red
€ 12,95